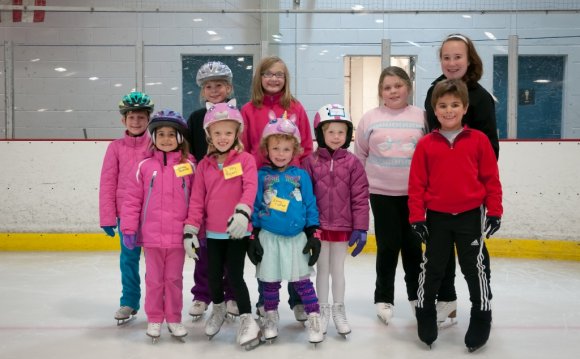 The Basic Skills Competition Series gives the basic skills skater a chance to develop his/her competitive skills in a fun environment. During the competition season (October – July), skaters will have the chance to compete at many area clubs and arenas and earn points for a final standing. See the 2015-2016 Season Brochure for full details.
Awards
Awards will be given 1st through 4th place for the overall winners of the series at each level and event.
An awards ceremony and party will be held on August 7, 2016 at the Pond in Chagrin Falls, OH.
Information and results will be posted at www.clevelandskating.com
Skaters, coaches and parents need to be informed of the Ohio Basic Skills Series, the points and the awards
ceremony. No communication will be given to the winners of the series other than the posting on the website.
Skating attire and skates should be worn for the Awards ceremony
Like Us on Facebook
2015 – 2016 Season
Date
Competition
Host
Location
October 10-11, 2015 Center Ice Skating Club N Canton, Ohio November 14-15, 2015 Brooklyn Figure Skating Club Brooklyn, Ohio January 23-24, 2016 Euclid Blade & Edge Figure Skating Club Euclid, Ohio March 5-6, 2016 Kent Skating Club Kent, Ohio April 22-24, 2016 Strongsville Skating Club Strongsville, Ohio July 23-24, 2016 Mentor Figure Skating Club Chagrin Falls, Ohio 2015-2016 Season
2015-2016 Compulsory Moves Standings (after Euclid)
2015-2016 Free Skate Standings (after Euclid)
2014-2015 Season
2014-2015 Final Points Standings (Compulsory Moves)
2014-2015 Final Points Standings (Free Skate)
YOU MIGHT ALSO LIKE
2011 Ice Vault Basic Skills Figure Skating Competition
US Figure Skating Basic Skills - Figure Skating Elite Team ...
Figure Skating Basic Skills
Share this Post