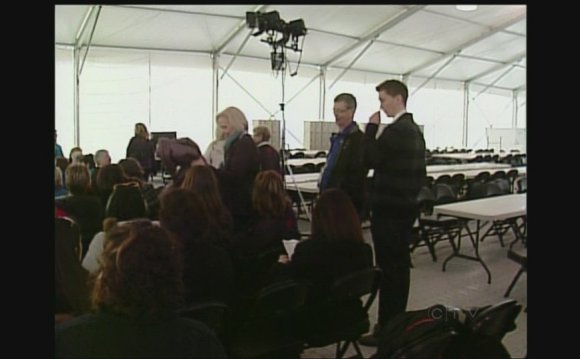 In London, Ontario, the 22 year-old couldn't quite match her performance three years ago when she set world records that still stand. Such a thing would be nearly impossible. But she still thrilled fans with a show of rare beauty and technical brilliance.
Her great rival, Asada Mao of Japan, took bronze but like the rest of the field was unable to catch "Queen Yuna" and her winning margin of more than 20 points. Italy's Carolina Kostner finished second.
"I had a great long program today and I am proud I could do it, " Kim said. "I am happy as well to skate here in Canada again with this wonderful audience. I am glad too that we have more spots for Korea at the Olympics and I want to experience this with my fellow skaters, " she added, referring to the fact that her winning gold means Korea can have three female skaters at next year's Olympics.
Kim announced her planned return in 2012 with the 2013 World Figure Skating Championship and the 2014 Winter Olympics in Sochi in mind. She has said that she will retire for good after that.
When she made the announcement, nobody doubted her talent, but some questioned whether she would still have the same desire to succeed. She even wondered herself.
"I felt a bit empty because I had achieved my goal, " Kim said after Thursday's short program when she finished on top of the field. Many felt that the judges had marked her a little harshly. "It's hard to get back on the ice with the same mentality. I wasn't as nervous as I imagined."
YOU MIGHT ALSO LIKE
Yu-Na Kim - 2013 World Figure Skating Championships - Free ...
Gracie Gold - 2013 World Figure Skating Championships ...
2013 ISU World Figure Skating Championships
Share this Post