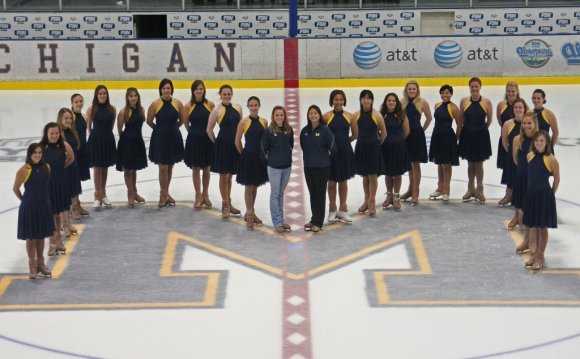 The Koeppel Community Sports Center (KCSC), or the Koeppel Center, is pleased to offer a wide variety of classes aimed towards accommodating all types of skaters, regardless of age and ability, within our facility. The schedules for these events, and the other things we have going on at the Koeppel Center, are found going through these pages. Once again this year, we will try and do our best to have the pages contained within this site try to be the most up-to-date as possible, but as you can imagine, unforeseen circumstances can occur at the last minute that do not allow us to post it early enough to warn you. You can always call the front desk for any scheduling questions, weather concerns or updates at (860) 297-4230.
Our Skating Classes have been in operation for the past eight years and we've provided expert skating instruction for individuals of all abilities. Whether you want to skate competitively or desire a fun fitness alternative, our instructors are ready to assist. The staff at the Koeppel Center places a priority on providing a positive learning experience for everyone!.
Bantam Skating School Highlights:
Classes are grouped by age and skating level (prior USFS level).
Students are graded and tested according to U.S. Figure Skating, U.S. Speedskating and USA Hockey standards.
U.S. Figure Skating membership patches and course badges are awarded to each skater, along with an individual skills booklet.
Adult and youth classes are offered at the same time, so kids and parents can both enjoy lessons.
These classes include the basic skills for Figure Skating, Ice Hockey and Speedskating.
Open Public Skate and Stick Times:
Regular weekday and weekend times are available for Public Skating and Stick Times each week.
Skate rentals and helmets are available on a first come, first serve basis.
Full hockey gear is required for all stick times
YOU MIGHT ALSO LIKE
UCLA figure skating glides to nationals
Figure Skating
College Kids Figure Skate With a Zimmer Frame
Share this Post