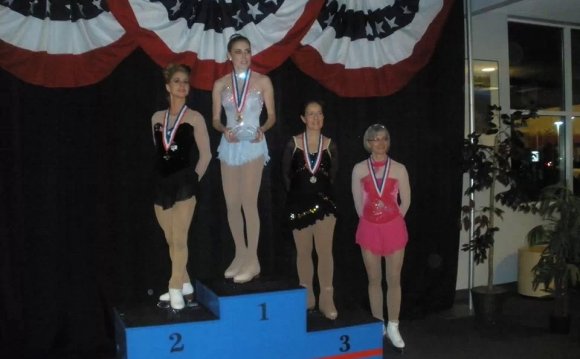 Originally called the Skating Club of Northern New Jersey, the club started as an unincorporated association in 1933 primarily skating out of the River Vale Ice Arena in River Vale, New Jersey.
It incorporated as a New Jersey non-profit in 1958 and moved to the Fritz Dietl Ice Rink in Westwood, New Jersey. It is a fully chartered club within the United States Figure Skating Association.
Recently, the club has proudly become affiliated with Ice Vault Arena in Wayne, NJ, Skylands Ice World in Stockholm, NJ and Floyd Hall in Little Falls, NJ.
Current and past club members have become Olympic, World, and National medalist, participants and/or team members.
As seen in Pascack Valley Community Life:
Letter to the Editor
"Remembers Old Ice Arena"
To the editor:
I have read with interest your article about the former River Vale Ice Arena, just 2 miles away.
It was mentioned that it's semi-pro hockey team, the Rivervale Skeeters, may have played the New York Rangers at the arena. I haven't heard that legend before, but I do know that the Skeeters played in the same league with the New York Rovers, a top farm club of the Rangers who did indeed play at the arena.
Through the years, there is been one very important omission concerning another tenant of the old rank: the Figure Skating Club of Northern New Jersey (FSCNNJ)!
The club met regularly to practice figure skating after the general admission skating was finished. The FSCNNJ also put on a big ice show for the public when their season was over.
As a would be young hockey player, I stay behind after the public session to watch them practice because my sister skated in the chorus line and she was my ride home. Two other young skaters got my full attention.
One was a 12-year-old classmate of mine from Ridgewood with abundant figure skating talent, but I could never convince him to play for our hockey team. He went on to become a very successful automobile dealer and is now retired in California. His name is Craig Miller.
The second fellow was just a bit younger than Craig and I were at the same time, he was quite pudgy and fell down on the ice a lot! If he had any talent at all in those days, it must have been in his spirit and determination to get up, dust himself off, and try, try again!
His efforts finally paid off when he won the men's Olympic gold medal championship less than 10 years later. His name? Dick Button.
https://www.guideavis.com/vtt-electrique/
YOU MIGHT ALSO LIKE
Action Cam: Local Figure Skaters Competing at National ...
North Lanarkshire Figure Skating Club say Thanks to ...
North Iowa Figure Skating Club--Join the fun
Share this Post