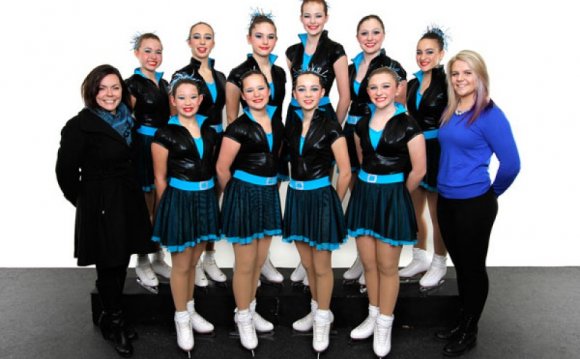 Theatre On Ice of Boston
Theatre On Ice of Boston proudly supports four full competitive teams. Theatre On Ice is a discipline of skating that focuses on originality, costuming, artistry, musicality, and choreography. It focuses on the team as a whole and is a great way to learn artistic and performance skating.
The Skating Club of Boston supports five teams: Act 1, Imagica, Ovation, Encore, and Center Stage. Each team has specific requirements and levels associated with competing on that team.
Act 1 of Boston – Senior. This team includes the Club's most skilled theatrical performers. 2014 National Champions, 2015 Silver Medalists.
Imagica of Boston – Adult. Open to all skaters 18 years of age or older, this team competes with all levels of skill.
Encore of Boston – Novice. This team competes across the country, developing their theatrical and performance skating.
Center Stage of Boston – Preliminary. This team is for those just beginning their Theatre On Ice journey. Through The Skating Club of Boston's Theatre On Ice program, these skaters will have a chance to develop their theatrical skating. 2015 National Champions.
The Skating Club of Boston Theatre On Ice teams continue to improve each season. Most recently, the teams have succeeded by earning multiple medals at national and international championships. This success has been fostered by a concentration on skating skills, team building, and promoting figure skating as a sport.
YOU MIGHT ALSO LIKE
Velocity inline Skating Team
TITIN Force Shorts: Netherlands Olympic Speed Skating Team
Speed Skating Men Team Pursuit Gold | Vancouver 2010
Share this Post