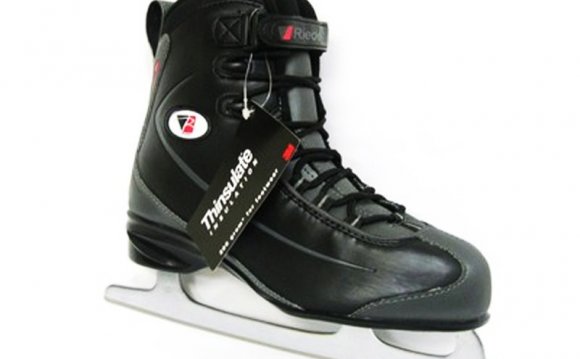 Ice skating is thought to have originated in northern Europe as long as 3, 000 years ago, as a way to travel over frozen lakes. The earliest skates discovered were made from large blades of animal bone that were sharpened and strapped to the feet. Through the centuries, people of all classes have enjoyed ice skating for both transportation and recreation.
Modern figure skates, constructed by attaching carbon steel blades to leather boots, seem simple enough, but a lot of technology goes into their construction. There are vast differences between entry-level and high-end models. When purchasing a new pair of figure skates, learn the key features to look for, and know how to choose skates that fit properly before heading to the rink.
What You Need to Know About Figure Skates
It is believed that somewhere around 1250 A.D. the Dutch began crafting iron blades to replace the blades made from animal bones. This style of skate, where the blade is bound to a shoe with leather or rope straps, was used until 1848, when Philadelphia inventor E.V. Bushnell designed the first all-steel clamp for skates, eliminating the need for straps to hold the blade in place. The next big advancement came in 1865, when famed American skater Jackson Haines developed an all-metal blade with two plates that attached directly to his boots. Modern ice skates still bear a striking resemblance to these early models, with the main differences being the materials used and variations in design details that create more specialized skates.
Figure Skate Construction
The three main components of a figure skate are the boot, the laces and the blade. To many, most of the skates on the market seem remarkably similar, but there are, in actuality, great differences in the engineering, metallurgy, and design of different skates. A basic understanding of components and construction is needed to appreciate the differences between entry level figure skates and skates designed for competition.
Figure Skating Boots
Figure skating boots are approximately 7-8 inches in height and are made from either leather or synthetic materials. Boots made specifically for ice dancing are cut slightly lower in the back. Figure skating boots are reinforced with extra material around the ball of the foot and the heel to give extra support to the ankle when making moves and jumps. Cuts over the ankles provide some flexibility, and padding and lining keep feet comfortable and warm. Higher quality figure skates offer additional heel support.
YOU MIGHT ALSO LIKE
How to Purchase and Choose Ice Skates For Figure Skating
Lake Placid Phantom Womens Soft Boot Figure Ice Skate ...
FOR SALE...PROFESSINAL ICE-SKATES....AND ROLLER SKATES..
Share this Post