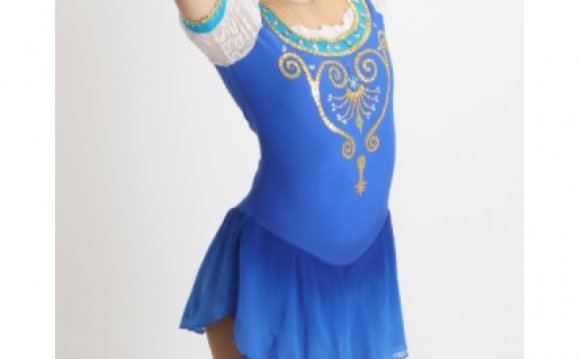 There are so many benefits to participating in a team sport, and synchronized skating is a great way for skaters to compete while enjoying all of the aspects of working with others in a team-oriented sport.
Synchronized skating is a popular discipline both within U.S. Figure Skating and around the world. U.S. Figure Skating held the first U.S. Synchronized Skating Championships in 1984 and also hosted the first World Synchronized Skating Championships in 2000. The objective of the Intro to Synchro Class is to familiarize skaters with elementary holds, formations, circles, intersections and transitions while skating as a group.
What a great way to make friends and prepare for one of the U.S. Figure Skating "SPARKLER" Teams!
Synchronized Skating Class
The Wednesday evening 30 minute class includes choreographed program to music, skating dress, tights, and performance at the Frederick Figure Skating Shows. It's a great way to make friends and prepare for one of the "Sparklers" travel teams.
YOU MIGHT ALSO LIKE
IHWC Team TS Synchronized Skating Dress Rehearsal January 24
IHWC Senior Synchronized Skating Team Dress Rehearsal ...
IHWC Synchronized skating dress rehearsal
Share this Post