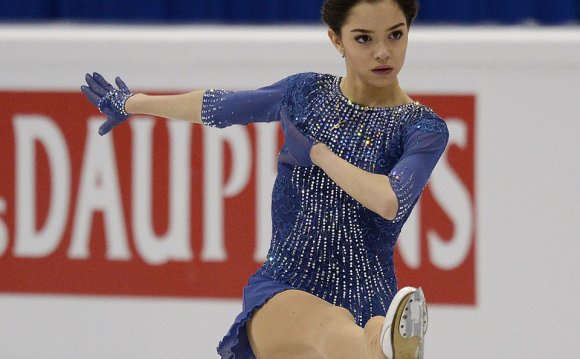 Looks like synchronized figure skaters have a good sense of humor in addition to their grace and athleticism. This men's team, suited up in speedos and swim caps, takes to the ice and gives the crowd a show at the opening ceremony of the 2014 World Synchronized Skating Championships in Courmayeur, Italy. (This year's takes place April 8-9 in Budapest, Hungary.)
In this seven-minute performance, the skaters play on the sport's parallels to synchronized swimming, wearing goggles and diving onto the ice. They proceed to "swim" in unison as Swan Lake comes over the loudspeakers, then it's time to ditch the caps and goggles and get the crowd riled up. Next thing you know, shirts are coming off too.
They end with the crowd going wild and the message "WHY NOT SYNCHRO" painted across their backs.
Hey, why not?
Finally, giving the crowd what it wants.
Every day we track down a Video Wonder: an audiovisual offering that delights, inspires, and entertains. Have you encountered a video we should feature? Email [email protected].
YOU MIGHT ALSO LIKE
Inverness Synchronized Skating Teams Intro Video
Video: Best Synchronized Skating Kiss-and-Cry Reactions
Synchronized Skating
Share this Post