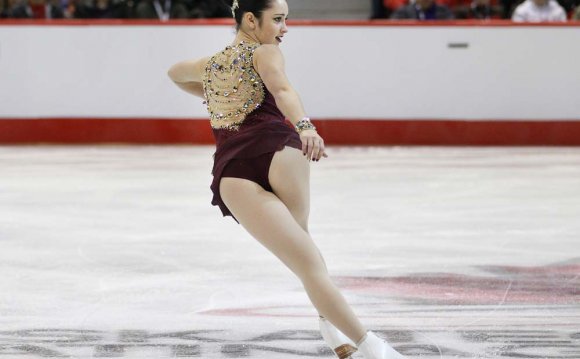 The U.S. Figure Skating Championships scored modest increases on NBC Saturday.
Primetime coverage of the U.S. Figure Skating Championships earned a 2.5 overnight rating on NBC Saturday night, up 9% from last year (2.3) but down 17% from 2014, an Olympic year (3.0). Figures do not include the New York or Raleigh-Durham markets.
Overnights increased despite competition from the premiere of ABC's NBA Saturday Primetime (2.9) and Premier Boxing Champions on FOX (1.6). Last year, coverage faced only the UFC on FOX (2.0). Of course, given the presumably low crossover between figure skating viewers and those of the NBA and boxing, it is quite possible those events had no impact on the numbers.
Earlier in the day, afternoon coverage scored a 1.6* overnight — up 23% from last year (1.3) but down 16% from 2014 (1.9).
Sunday's window posted a mere 1.0*, down 38% from last year (1.6) and down 44% from '14 (1.8). Keep in mind that this year's coverage faced the NFL's conference championship games. Last year's window faced no such competition, and coverage in 2014 faced lower rated Divisional Round games.
YOU MIGHT ALSO LIKE
Sochi 2014 Athletes to Watch: Women's Figure Skating
Watch 2013 Back 2 School Figure Skating Competition Online ...
Watch Rochester Figure Skating Club Online | Vimeo On Demand
Share this Post