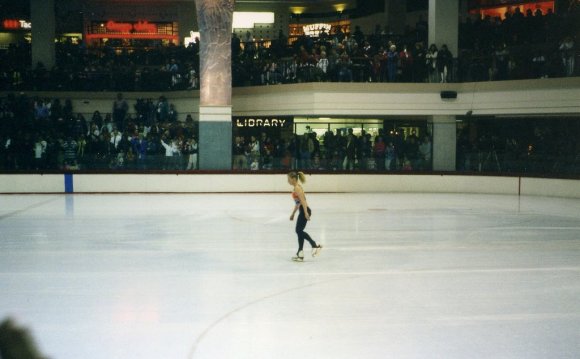 Figure skating isn't all just toe loops and twirls. Figure skaters fall. A lot. When learning a new jump or lift, they fall hundreds, even thousands of times. Most falls are harmless, but occasionally, things get ugly. Here are eight recent examples from the world of competitive figure skating (in order from bruising to downright traumatic)
8. Ice dancers have a flare for the melodrama. Melissa Gregory manages to injure herself after only falling two feet to the ice.
7. It usually is, but it's not always the woman who suffers the worst in pairs falls.
6. I don't know who this is, but their overhead lift needs some work.
5. Laetitia Hubert body checks Midori Ito during the warm-up. Keep your head up, Midori.
4. Let go, Karel, let go! Olga Prokuronova looks pretty woozy after that fall. Fast forward to 0:55 for the carnage.
3. My Irish friend watched this fall at the Olympics. She remarked that while everyone was saying that Zhang Dan landed on her 'knee'. "That's bollocks. She totally landed on her fanula." Even if your Irish isn't strong, I think you can work that one out.
2. This Totmianina and Marinin fall belongs in the wrestling ring, not the ice arena. An excellent example of why this lift is one of the most difficult in the sport.
YOU MIGHT ALSO LIKE
Figure Skating Accident Ito & Hubert (1991 World ...
Figure skating accidents
Bad Accidents. Pairs. Figure Skating
Share this Post