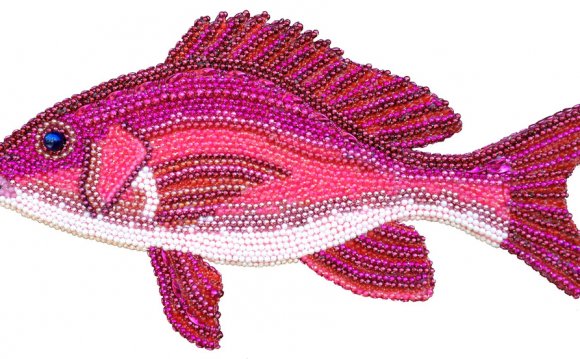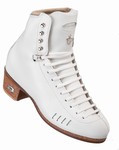 Competitive Level Figure Skates Selecting a competitive level figure skate is a difficult task. Higher level boots and blades are sold seperatly. Here are some of the most populat advanced/competitive figure skating boots. Some skaters prefer using standard model figure skate boots while others prefer custom made figure skating boots. HLS 1500
Now the gold standard in competitive figure skating boot design, the beautiful HLS 1500 is the most technically-advanced figure skating boot available. Based on traditional styling and its signature heel lock stabilizer, the 1500 is the finest in its class.
Triple laminated comfort tongue offers unmatched support
Shock-absorbing leather/cork soling system improves landings
Triple quarter reinforcements for extra firm support
Lined with hand-selected, treated top grade leather
Dual-density quarter padding supplies comfort where you need it most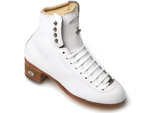 875 TS
Lightweight, high-performance materials handcrafted with leather uppers using traditional figure skating boot design principles create a spectacular new boot. The 875 TS meets the needs of the most demanding competitive skater while providing the ideal blend of tradition and unmatched lightweight comfort.
Microfiber lining for lightweight comfort
Comfort tongue designed with dual density padding
Triple quarter reinforcements for firm support
2010 LS
Introduced in 2007 to rave reviews, the revolutionary 2010 LS offers competitive skaters an exceptional boot with 20% less weight*. You'll feel like you're gliding on air with weightless support to enhance performance.
Dual-density ankle and foot padding supplies comfort where you need it most
Triple reinforced for extra firm support
Lined with microfiber for lightweight comfort
Custom formed lightweight cork heels for precise landings
*20% lighter weight compared to conventional freestyle boots
1310 LS
Designed for the advancing competitive skater, the recently introduced 1310 LS lets your skating soar. Bringing lightweight comfort to the ice, the 1310 LS offers ultimate performance in any discipline of skating.
Microfiber foam-backed linings supply comfort where you need it most
Double reinforced for firm support
Ultra-light tongue padding offers unmatched support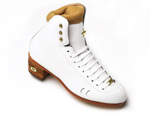 Custom
Specially designed for your preferences, these figure skating boots offer many material, size and design options so you can create your own unique boot. Accentuating your personal style, the custom boot offers an exact fit.
Choose the size, color and/or material to better suit your needs. Select the stock figure skate boot of your choice and make up to three changes with size, color or material. You decide what works best for your skating style.
Special-built boots allow one change to the stock boot of your choice
Premium-built boots allow up to 3 changes to the stock boot of your choice
Nineteen color and pattern choices
Expertly crafted in Red Wing, MN
Jackson Elite Supreme DJ3700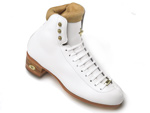 Two piece upper construction offers softer eyelet line in the forepart of the foot, allowing the skate to form to your foot for added comfort and superior fit. Achilles Cushion, designed to relieve pressure normally felt on the Achilles tendon during ankle extension
Fully padded Stretch microfiber lining breathes, but doesn't absorb moisture.
Firm forepart and quarters provide support and stability where it's needed
Flex notch for added flexibility and forward knee bend.
NEW! Asymmetrically positioned Ankle Pockets
NEW! Ankles are punched for improved fit, comfort and stability.
Anatomically designed tongue with multiple flex openings for easier forward motion and less twist, double padding for lace bite protection.
Surlyn insole with steel shank is strong, torque resistant, lightweight, won't absorb moisture
LCL Sole. Layered Cork Leather light weight outsole offers reduced weight while keeping strength and support
Triple Density foam / TPU footbed is designed to increase shock dispersion and aid boot comfort, anatomically improved support to aid foot alignment in skate
Elite Plus DJ3300 Conventional one piece upper construction. Achilles Cushion, designed to relieve pressure normally felt on the Achilles tendon during ankle extension
Fully padded Stretch microfiber lining breathes, but doesn't absorb moisture
Asymmetrically positioned Ankle Pockets
NEW! LCL Sole. Layered Cork Leather light weight outsole offers reduced weight while keeping strength and support
Pro Flex Supreme PF5000 (Womens) and PF5052(Mens) Increased motion gained with the hinged boot allows the skater's ankles to flex significantly, helps to cushion jump landings, reducing impact force by as much as 40% which dramatically limits injuries Allows for a full range of ankle motion and superior toe point
Low cut bootie with TPU Moulded Hinge panel offers increased support and eliminates flex point breakdown that occurs with traditional boots, firm forepart adds support and stability where needed
Moulded Cuff and hinge flex system is designed to improve lateral support, stability and durability
Patented tongue design with new Microfiber Flex material allows improved stretch and durability while eliminating restrictions on ankle movement
Dual closure system provides optimal tension in both upper and lower boot sections
Patented Boa lace free system allows the skater to customize cuff fit, eliminates lace bite and tongue slippage
PTR insole w/steel shank is strong, torque resistant, and won't absorb moisture
Triple Density foam / TPU footbed is designed to increase shock" Dispersion" and aid boot comfort, anatomically improved support to aid foot alignment in skate
Elite Supreme Dance DJ3501 (Womens) and DJ3502 (Mens)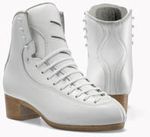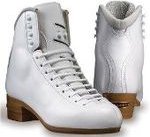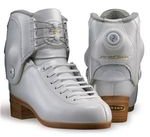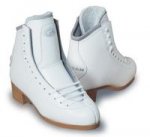 Share this Post