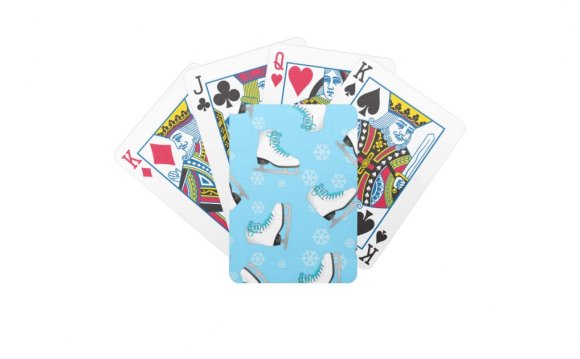 Aviator Ice Academy's learn to skate program follows the skating curriculum set by the United States Figure Skating Association Basic Skills program. The LTS program fosters fun and learning in a positive environment of encouraging staff professionals. The curriculum is designed to keep skaters enthusiastic about learning from the time they begin lessons until the time they reach their goals.
Whether your goal is to achieve Olympic fame or simply enjoy the recreational benefits of skating, Aviator learn to skate is for you!
Theater on Ice
New to the program in Fall 2015 is "Theatre on Ice" – a performance based program which incorporates the graceful beauty of figures skating with exciting theater and dance.
This special programming will be available on Saturdays at 11:00 a.m., for skaters at Level Basic 3 or higher. There is an evaluation required.
Please call the Figure Skating Office at 718-758-7514 for further details & to request an evaluation.
INSTRUCTORS
The Aviator Sports Ice Academy is proud to provide top quality coaching at all levels. We have coaches ranging from Learn to Skate specialists through Olympic level coaches. Please view our website for a list of our professional coaching staff
CLASS SCHEDULE:
THURSDAYS
4:00 – 4:30 p.m.
November 19
December 3
December 10
December 17
January 7
January 14
January 21
January 28
February 4
February 11
FRIDAY
4:30 – 5:00 p.m.
November 20
December 4
December 11
December 18
January 8
January 15
January 22
January 29
February 5
February 12
SATURDAY
11:00 a.m. – 12:00 p.m.
November 21
December 5
December 12
December 19
January 2
January 9
January 16
January 23
January 30
February 6
SUNDAY
11:15 am – 12:00 p.m.
November 22
December 6
December 13
December 20
January 3
January 10
January 17
January 24
January 31
January 31
January 7
Printable Schedule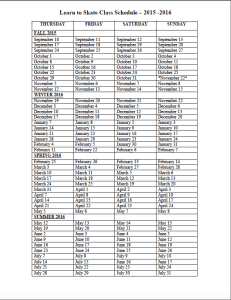 WEEKDAYS 10 WEEKS: $220
WEEKENDS 10 WEEKS: $270
+ $35 Aviator membership fee (paid one time for the whole year and
includes discounts throughout Aviators facility
10% DISCOUNT FOR 2nd FAMILY MEMBER
For updates and questions, please refer to our website or call the skating school at (718) 758-7514
LTS PROGRAM INCLUDES:
On LTS days:
– 30 minutes of instruction
On extended LTS days:
30 minutes of instruction
30 minutes of practice
Public session (day of the class)
Private and semi-private lessons from our professional staff are available during the 30 minutes of practice
Parents can skate during the second half of extended LTS for $5 (includes public skating and does not include skate rentals)
GENERAL INFORMATION:
We do not offer refunds after the first LTS class
Payment for classes can be made in cash, credit card, or check (checks should be made out to "Aviator Sports")
Only 2 make-up classes may be taken throughout the semester. No classes will be carried over into the next semester (beyond when your child's 10 weeks should be completed)
Classes will have an open enrollment which will continue into the next semester (if required) for completion of 10 weeks
Maximum class size is 16 students
United States Figure Skating Association testing will be done twice every semester. Class placement is at the discretion of our highly qualified coaching staff and any staff testers.
We encourage all students to wear helmets, warm loose clothing, gloves, and thin socks or tights. Tots must wear a helmet.
We also offer daily morning and afternoon freestyle sessions.
For additional information, please call the skating school at (718) 758-7514. Updates for class dates, closings, and news will be posted to the bulletin board in the rink. We reserve the right to cancel classes due to insufficient registration.
YOU MIGHT ALSO LIKE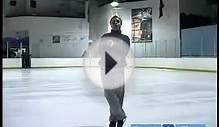 Advanced Figure Skating Moves : Advanced Spins in Ice Skating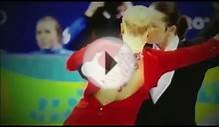 Figure Skating Pairs and Ice Dance - Crwlng
Ice Skating: Jenny 4 year old figure skater
Share this Post