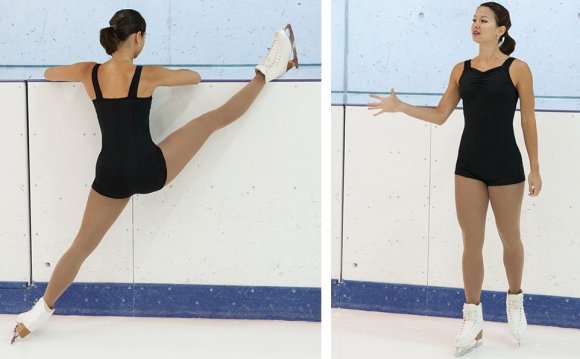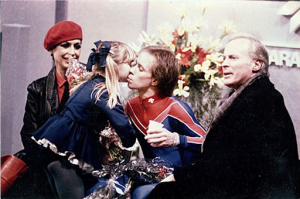 By Renee Austin
Each person has an individual way of moving which becomes a part of his or her personality and uniqueness of communication. It is my purpose to help the skaters appreciate their uniqueness and discover the differences between themselves and other skaters through self-awareness and self-analysis. – Ricky Harris
It wasn't until Ricky Harris entered the profession in 1972 that choreographers for figure skaters started to become the norm. Harris worked full time exclusively with competitive skaters such as Scott Hamilton, Elaine Zayak, Brian Boitano, Linda Fratianne, Michelle Kwan and the ice dance team of Michael Siebert and Judy Blumberg. The renowned coaches she worked alongside include Don Laws, Frank Carroll and Linda Leaver.
Harris did not grow up on the ice however. At 18 years old, Harris' talent and enthusiasm caught the eye of Eugene Turner who first gave her ice lessons. Her ice show career started at the age of 21 with Shipstad and Johnson's Ice Follies, then to Sonja Henie's show before marrying and having two children. During that time she went to the University of California, Irvine, obtaining a B.A. in Drama and an M.F.A. in Dance. After a traveling tour as professor of dance aboard a university ship and head of the Dance Department of Chapman University, Harris re-entered the figure skating profession as a choreographer.
In those early times she was often the trendsetter. During freezing cold practice sessions skaters wore nothing over their skating tights for warmth. In the dance world leg warmers were commonly used even in hot studios to keep muscles warm during long hours of practice.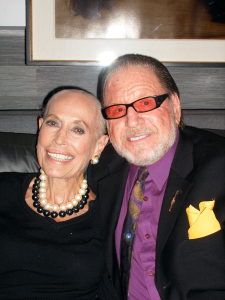 "I pulled out a pair of leg warmers from my bag for a skater to use. The skater did not know what they were, and was afraid her coach would disapprove, " Harris said. "I said I would accept the responsibility. When the coach saw his skater on the ice he was deeply disturbed. I explained that it was not healthy and could be injurious for skaters not to keep their legs warm until they felt their bodies were completely warmed up. I suggested to the coach to check with a doctor to confirm this, " she noted. "It all culminated in a notice that went out to all skaters at that rink to wear leg warmers from then on. Soon there was a company specializing in leg warmers for figure skaters."
Movement akin to the dance world that Harris choreographed for the ice shocked many within the skating community. She then attempted to educate them on what was going on in the world of performing arts. As part of the coaching team she assumed she could take her place with the coaches at competitions while the skaters with whom she worked practiced and competed. This was not always accepted by others, but she persisted and eventually it became norm.
Starting in 1974, Harris developed her "Creative Choreographic Workshops" to help skaters find a way to develop emotional expression and understand the rudiments of movement. Through experimentation, she conceived exercises that developed a quality of artistic style in these young skaters. While some had it naturally, many had to be taught as many of these young skaters had not lived long enough to develop these emotional qualities and sense of style while at the same time competing and being judged in a set of marks called "Composition and Style."
These workshops were the groundwork for her book Choreography and Style for Ice Skaters published in 1980. Used all over the world, it still stands as the definitive book on skating choreography.
When choreographers became part of the competitive skating world, Harris suggested to the Professional Skaters Association that a Choreography rating would be applicable. She was then asked to formulate this rating which culminated in her being "grandfathered" as the first Master Rated Choreographer.
Share this Post