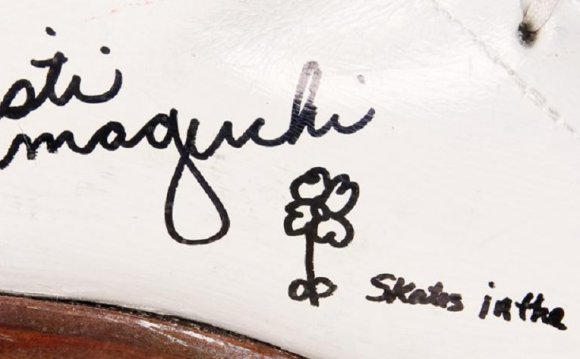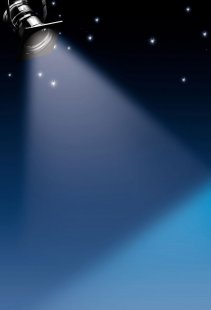 In part one of this article, I looked at the U.S. Open Professional Figure Skating Championships, one of a very small handful of professional figure skating competitions that was completely open and inclusive to any skater or team who wished to participate. With minimal rules, professional competitions such as these allowed skaters to express their music and program concepts without restrictions that impacted the presentation of the programs they were there to present to audiences. Part 2 takes a look at the World Professional Figure Skating Championships in Jaca, Spain. When people think of the name 'World Professional Figure Skating Championships', they think of Dick Button's iconic premiere professional event that hosted some of the biggest names in skating over three decades. But another event with the same name was widely televised on European television for years and it was completely contrasting in nature. Let's take a walk down memory lane and look at the importance, impact and relevance of the Jaca event:
WORLD PROFESSIONAL FIGURE SKATING CHAMPIONSHIPS (Campeonatos del Mundo de Patinaje Artístico Professional sobre Hielo)
In northeastern Spain, near the French border in the midst of the Pyrenees lies a town with ancient roots. Jaca, Spain was the fortied city out of which Aragon was developed. It was Aragon's capital until 1097 and its territory traces back to wars in the first century BC between Sertorious and Pompey. To this day, medieval walls and towers surround an eleventh century Romanesque cathedral in the town and the city's 16th century citadel remains a popular tourist attraction. The history and mystery of this beautiful area provided a backdrop for an event that changed the historical path of professional figure skating.
The Campeonatos del Mundo de Patinaje Artístico Professional Sobre Hielo, or World Professional Figure Skating Championships was an open professional figure skating competition held 16 times between 1974 and 1998 and featured skaters from a total of 31 countries in that time. Competitors over the years in this prestigious competition which was broadcast widely in Europe have included Barbara Underhill and Paul Martini, Denise Biellmann, Liz Manley, Gary Beacom, Anita Hartshorn and Frank Sweiding, Scott Williams, Paul McGrath, Lorna Brown, Doug Mattis, Petr Barna, Jozef Sabovcik, Charlene von Saher, Sandra and Val Bezic, Robert Wagenhoffer, Lori Nichol, Karen Preston, Brian Pockar, Calla Urbanski and Rocky Marval, Lisa-Marie Allen, Charlene Wong, Alexandr Fadeev and Sandra Garde. Prize money for this event was reportedly $2, 500 for singles, and $3, 000 to be split between both partners in a pairs or dance team.
Rosanna Tovi and Andrei Bannikov competing in the 1998 Jaca World Pro Championships
The predecessor of the Jaca event was a World Professional Figure Skating Championships competition held in Wembley, England. In 1931, the first "World Professional Competition" was established in Great Britain. Having organized a competition for male instructors of the sport earlier in the year, England's National Skating Association organized an open professional competition for men, ladies and pairs skaters, adding ice dancing at the 1939 event. These professional competitions continued through 1956. Mostly show skaters participated, and competitors at these events included Sonja Henie's coach, Howard Nicholson, Swiss brothers Jacques and Arnold Gerschwiler, 1936 Olympic Silver Medallist and 1937 World Champion Cecelia Colledge and 1953 World Pairs Champion Jennifer Nicks (who won the title with her brother John, who has coached many of skating's elite over the years including Peggy Fleming, Tai Babilonia, Randy Gardner and Ashley Wagner). Also competing were Herbert Aylward, Marilyn Hoskins, Gladys Hogg, Ronald Baker, Len Liggett and Pamela Murray, among countless others. Roy Callaway, who joined the British Ice Teachers Association in 1950, served on the Association's Championship Committee from 1965 to 1969 with Joan Hawkins, Don Crosthwaite and Peggy Tomlins to organize the Wembley event.
Tracey Solomons and Ian Jenkins competing in the 1990 Jaca World Pro Championships
The first year the World Professional Figure Skating Championships was held in Jaca, Spain was 1974 and it was my absolute pleasure to speak with Lorna Brown, the first ladies champion ever at this event. Now I'm going to tell you something - what an absolute pleasure it was to speak with this amazing person. She first pointed out something I DIDN'T know. Jaca is actually pronounced 'Haca'. Who knew? She explained that the Jaca event developed from an earlier event held in Wembley, England and that in 1971, Australia's Reg Park and a man named Francesco worked to organize the event in Spain as an annual one and got the city's mayor involved and arranged volunteers and a rink to hold the event. Another big name in the organization of this event was Mari Carmen.
YOU MIGHT ALSO LIKE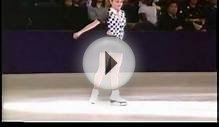 1996 World Professional Figure Skating Championships-Technical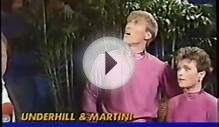 1989 World Professional Figure Skating Championships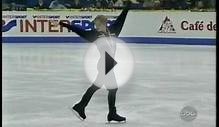 2000 World Professional Figure Skating Championships Mens ...
Share this Post