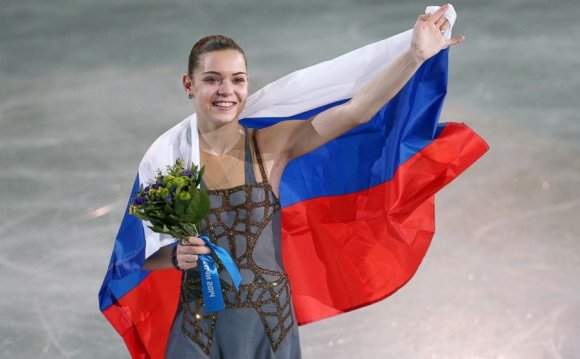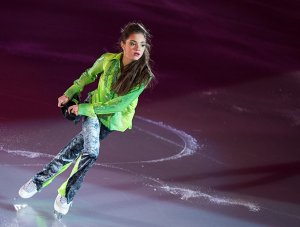 1. Medvedeva was brought to the ice rink in order to correct her bad figure
The future champion started figure skating when she was just three years old. While her mother had also been a figure skater, Medvedeva began practicing the sport not to continue the family dynasty but first and foremost to correct her figure.
"My parents wanted me to figure skate not because my mother had been a skater, even though this also played a role, but because my figure was not so nice, " Medvedeva told the Russian Figure Skating Federation press office. "Actually, my shoulder blades still stick out, but I think that appearance-wise figure skating has made me more attractive."
2. Medvedeva's idol is two-time Olympic champion Evgeni Plushenko
"Once I saw Evgeni Plushenko perform and I wanted to skate like him, " said Medvedeva. "I wasn't attracted to other sports."
3. Medvedeva trains with Yulia Lipnitskaya
Immediately after the 2014 Olympics in Sochi, when the whole world fell in love with the girl with the red coat from the "Schindler's List" program, Medvedeva was asked what it was like to share the ice and a trainer with the Olympic champion.
Despite her young age, Medvedeva responded tactfully and politely to the provocative question.
Evgenia Medvedeva during the exhibition gala at the 2014–15 Grand Prix of Figure Skating Final in Barcelona. Source: Alexander Vilf / RIA Novosti
"I always follow my own path, " said Medvedeva. "I am happy for Yulia. But I need to achieve everything myself. Off the ice we all get together. We are normal people – we have fun, we talk, we have normal relations. On the ice there is certain competition and it spurs us on. But there has never been any enmity between us, and there never will be…"
4. Lipnitskaya could have performed Medvedeva's free program last season
It was Ilya Averbukh, successful choreographer, ice show producer and 2002 Winter Olympic silver medallist, who told this sensational story.
"Lipnitskaya proposed this choreographic idea last year, " the Komsomolskaya Pravda newspaper cites Averbukh as saying. "The program suited Yulia very much. We finished it pretty much ahead of time but Yulia's mother said that Yulia would not perform it. In the end it was decided to change the program… I'm happy that the program did not die. Thanks a lot to Evgenia for bringing it to life."
5. Medvedeva's trademark is performing jumps not tucked in but with her arm raised upward
"With her arm raised" Medvedeva can do the double axel (the jump during which she fell in the free program in Skate America), the lutz, the flip, and the rittberger. However, the figure skater does not include the rittberger jump in her program because it is not stable. Medvedeva has tried jumping with both arms lifted upward but feels more confident with raising only one arm. Also, the additional points that judges give for complicated elements make up part of the final score anyway.
new website http://agrohimija.ru/
YOU MIGHT ALSO LIKE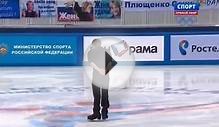 2014 Russian Figure Skating Championships - Konstantin ...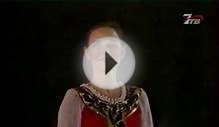 Russian Figure Skating - Gordeeva on ice "Russian ...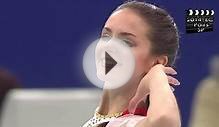 Pairs Figure Skating. Russian Folk Music
Share this Post