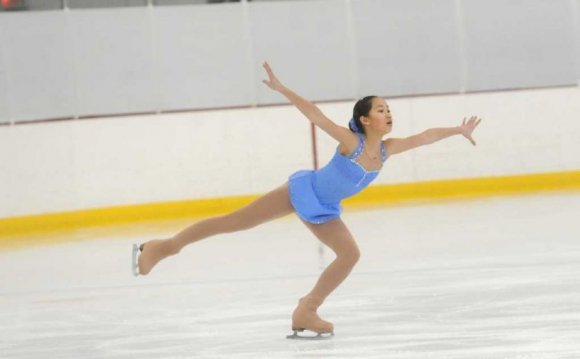 It's time to get your skates on! Westchester County Executive, Robert P. Astorino threw down a ceremonial puck on center ice today to mark the re-opening of the famed Ice Casino at Playland ( now called Playland Ice), which was closed after severe damage from Superstorm Sandy two years ago to the day.
"Our Ice Casino at Playland is like a great athlete, " Astorino said. "When it gets knocked down, it gets up and comes back stronger than ever. Now with our new partner, American Skating Entertainment Centers, joining us, slap shots, double axles, triple toeloops, thrills, spills and lots of family fun will be here at the Ice Casino for many years to come."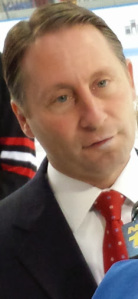 Now that the Ice Casino's .9 million renovation project is complete, the 85-year old Ice Casino is once again open to the public and its renowned Art Deco architecture, distinguished by a high-vaulted roof with crisscrossing wooden beams, has been fully preserved.
The new operator, American Skating will invest 0, 000 of its money into the building over the next 18 months for capital improvements. The money will go largely toward refurbishing and modernizing the interior with upgraded floors, lighting, electronics, bathrooms, locker rooms and guest services areas.
"We are honored to play a role in the vision to re-invent Playland, " said Shane Coppola, chairman and CEO of American Skating Entertainment Centers. "American Skating is committed to making Playland a world-class destination for figure skating and hockey programs by providing outstanding customer service, improving operating efficiencies, and making significant investments to upgrade our iconic facility. We are excited to be working with some of the most successful hockey and skating programs in New York."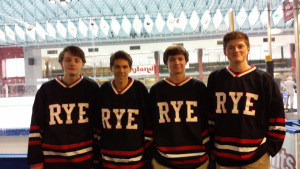 The men's and women's hockey teams from Manhattanville College, ( Valiants) players were on hand for the reopening of the rink and arena. You can see the video here:
Other returning groups and teams include: Rye High School, Rye Figure Skating Club, Rye Town Titans, Rye Rangers, Westchester Dragons/Mariners, New Rochelle Lightning, Hockey North America, Westchester Vipers, HVHL Mite League, Fordham Prep, Nates Euro Hockey, and Team Image.
Former New York Ranger's Goalie, Mike Richter was on hand at the Re-opening of the Ice Casino. Richter practiced at the Ice Casino when he was on The New York Rangers.
Richter said, "This feels like home. This was my office space. When Superstorm Sandy damaged this building, it was very disappointing to me. I am happy to see that it is its re-opened and I know that American Skating Entertainment centers will do a great job here."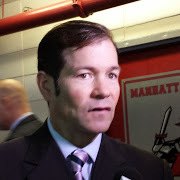 "The reopening of the Ice Casino could not come at a better time given that we are celebrating our 40th season, " said Karen Bresolin of the Rye High School Hockey Booster Club. "Players, coaches and parents have really missed being at their home ice. Now, we are all looking forward to great hockey and welcoming back our wonderful fans."
Emma Budke asked Richter for his autograph on her hockey stick and he was more than happy to give her his autograph.
Team Image, which is a synchronized skaters club are a new group which call Playland Ice as their home. Coach Stacey Isenberg, grew up skating and has been a coach for five years. She is a Skating Director at Westchester Skating Academy which is located in Elmsford and she will be overseeing the Learn To Skate Program at Playland Ice.
Karen Santucci said, " The history that this building holds is tremendous, the rink is beautiful and clean, its not too cold here either, some ice rinks are freezing. For the past two years, I had to bring my daughter, Julia, who is a member of Team Image all over to skate, we had to go to Katonah, Westchester Skating Academy, and Murray's rinks. I am glad that Playland Ice is now re-opened."
Doug Royce of New Rochelle said, "This rink has so much history, the structure of this building, the fact that its located on the scenic part of the water, and I don't feel like I am in a meat packing place while watching my daughter skate. There were not a lot of alternatives to bring my daughter to skate after Superstorm Sandy caused Playland's Ice Casino to close."
Lori Panella, who is on the Board of Directors of Rye Figure Skating Club or Rye FSC, was with her daughter, Tiffany Pannella for the re-opening of Playland Ice.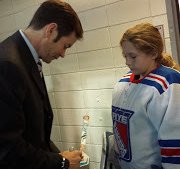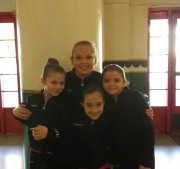 YOU MIGHT ALSO LIKE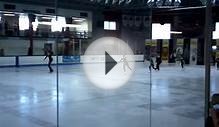 Marina skates with Rye Junior Club skating to Defying ...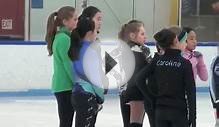 Rye Figure Skating Club at Westchester Skating Acadamy ...
Share this Post