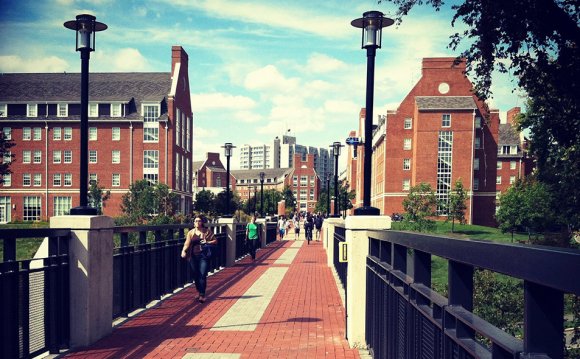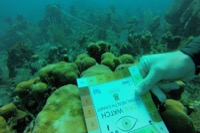 Caitlin Belt and Michael Johnson of the UD Figure Skating Club are competing in Austria.
10:44 a.m., Jan. 13, 2012-Caitlin Belt and Michael Johnson, a pair team from the University of Delaware Figure Skating Club, are among the 57 Americans representing the United States at the first Winter Youth Olympic Games being held through Jan. 22 in Innsbruck, Austria.
Hosted by the International Olympic Committee, the Winter Youth Olympic Games will be held every four years, consistent with the Olympic Games format.
Underwater laboratory
Marine science students have learned to conduct research underwater during a study abroad experience in the Cayman Islands.
Women engineering change
An Engineers Without Borders team recently visited a small village in the Philippines to conduct studies in preparation for a potable water and sanitation project.
The Youth Olympic games were created to "educate, engage and influence young athletes and inspire them to play an active role in their communities."
More than 1, 050 athletes from over 60 countries are competing in Innsbruck.
Belt, an honor student at Unionville (Pa.) High School, and Johnson, a senior at West Nottingham Academy in Maryland, were nominated by U.S. Figure Skating to represent the United States at the inaugural Winter Youth Olympics. They were chosen after competing at the Eastern Sectional Championships in Jamestown, N.Y., at the junior level.
Belt and Johnson are the 2011 U.S. intermediate silver medalists and, hoping to be named to the Youth Olympic team, skipped over the novice level to compete this season as a junior pair team
About Caitlin Belt
Belt began skating at 3-1/2 years old when her older sister, then 5, needed a winter activity. She took Learn to Skate lessons until she was five and when she started private lessons, she worked on pairs with her coach and discovered she really loved it.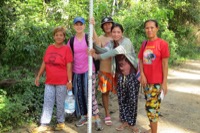 In 2007, Belt and her family moved to Kennett Square, Pa., so she could train at the University of Delaware full time. Belt and Johnson began skating together after Johnson moved to Delaware in 2010.
Belt wants to travel through Europe some day and is already fluent in Spanish. She plans to study French next summer.
Belt is an honor student, enjoys reading, baking, shopping and going to get coffee with friends.
She plans to go to college after her skating career and pursue a career in medicine. She is extremely excited as well as honored to be representing her country for the first time.
About Michael Johnson
Johnson began skating at age 7 and he has been skating pairs since 2007. Johnson became interested in ice skating when he watched a friend skate in Brussels, Belgium, while his father was in the U.S. Air Force and the family was stationed overseas.
Johnson moved back to the U.S. and enrolled in a Learn To Skate program.
In 2010, Johnson enrolled as a boarding student at West Nottingham Academy in Colora, Md., which allowed him to train in pairs at the University of Delaware.
Among his many volunteer efforts, Johnson has served as a Learn to Skate helper and at numerous community, school and church activities in Yorktown, Va., as well as around the West Nottingham Academy area.
About Coach Christopher Pottenger
The skaters will be joined in Innsbruck by their coach, Christopher Pottenger. Pottenger has coached numerous Team USA skaters and national medalists.
He lives in Philadelphia and is originally from the Dallas area. He is a retired Team USA pairs skater and holds multiple national titles.
YOU MIGHT ALSO LIKE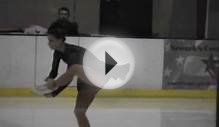 ECU Figure Skating Competitiion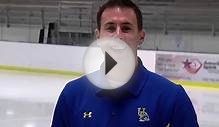 Blue Hens Beat- Club Corner Figure Skating
Share this Post