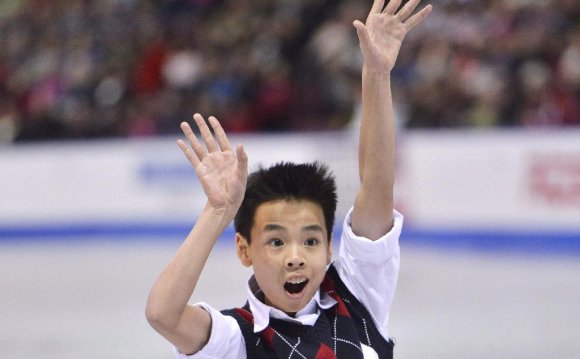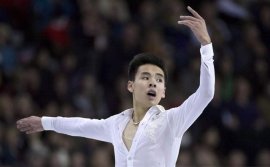 It hasn't been an easy season for Nam Nguyen.
He's going through another growth spurt that has thrown his skating slightly off-kilter. He's feeling the pressure of defending his Canadian title against a field that once again includes Patrick Chan. There have been days, the 17-year-old says, where he's wanted to quit.
But the former Lower Mainland resident — he lived in Richmond and Burnaby from the end of the 1990s to 2012, before moving to Toronto so he could train under top-rated coach and former Canadian Olympic silver medallist Brian Orser — draws on resilience learned from his father Sony, who was among the hundreds of thousands of Vietnamese refugees who fled by boat to escape the country's Communist tyranny in the 1970s and '80s.
"He's so brave, " Nguyen said of his dad. "I'm very happy that he's my father, he's taught me to become very strong.
"Sometimes he'll compare my problems to his problems and that will make my problems look like nothing, " he added, laughing.
Sony Nguyen made the harrowing 500-kilometre trek to Malaysia in 1987, one of 149 people stuffed into a boat just 10 metres long. There was no room to walk. They sat, legs stacked upon one another like kindling, holding on while the rough South China Sea knocked them about.
They were attacked by pirates who took their food, water and belongings and what little money they had. The pirates raped several of the female passengers before leaving them adrift with nothing.
They were eventually rescued by a passing freighter, and taken to the Pulao Bidong refugee camp in Malaysia.
"At that time I said, 'Yes, we are alive, '" Sony said. "When I escaped my country, we had to realize we leave or we could die. It was very frightening ... right up until I put my foot down in Malaysia."
Sony lived in the refugee camp for nearly a year before a Canadian sponsored him to move to Ottawa. Nguyen would send for Nam's mom Thu, a doctor in Vietnam, a year later.
"It was very difficult, " said Nguyen, a computer scientist in Toronto. "Life, it's not easy, but we have to stand up and move on and fight for it. And that's what Nam has been trained for."
Nam and his dad were gripped by recent images of Syrian refugees, and their own harrowing escapes. Because Toronto's Jewish community came to the aid of the Vietnamese years ago, Nam recently spoke at the Holy Blossom Temple to ask the two communities to work together to support Syrian refugees.
"I feel really, really sorry for those people, " Sony said. "They have been through what I went through, they sacrificed their families and their lives to come to Canada ... I told Nam, 'That's what dad has been through.' Nam is very proud of the family."
Sony enrolled Nam in hockey at the age of four. The two are big Vancouver Canucks fans. He started figure skating at five, and quit hockey at eight when he won the Canadian juvenile figure skating title.
Nam has captured a national title at every age group and won the world junior championships in 2014. He was fifth at the world senior championships last spring.
YOU MIGHT ALSO LIKE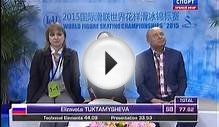 World Figure Skating Championships 2015. SP. Nam NGUYEN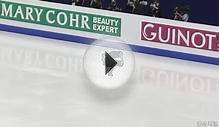 2015 World Figure Skating Championships Nam NGUYEN FS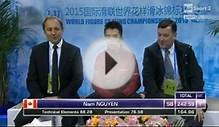 Nam Nguyen (CAN) Free Skate World Figure Skating ...
Share this Post