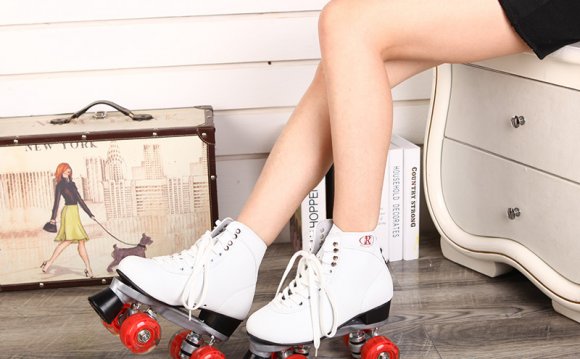 True story
Following is an example of how ® skates are being successfully applied to the off-ice season practice - reported by Guido Tonini from Bologna, Italy.
"...The IceInline Sport Association in Imola-Italy promotes ice skating and artistic inline skating. Due to the warm climate of the place, the nearest indoor ice rink can operate only from mid October to end of March, and has the disadvantage of being far away from the town. A local temporary open-air rink is available only in December and January.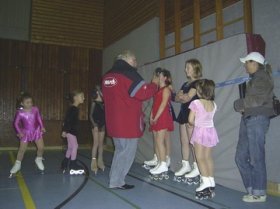 The limited opening seasons of both rinks and the distance are discouraging factors for any proficient learning of ice skating.
The Association made the decision to buy a large lot of Snow White skates, hiring them to the young skaters, and so performing the course mostly on inline skates. The results are quite encouraging. Now many children can exercise for longer periods and are just learning their first jumps on inline skates, even before experimenting them on the ice.
As you can see there is a large pavilion with a hard and very smooth concrete floor particularly suitable for skating. And obviously there are no high running costs on refrigeration, as usually occurs with ice rinks."
Photo source: Courtesy of Paola Ballanti
Photo source: Courtesy of
Inline-Kunstlauf Krefeld
Photo source: Courtesy of The ® frame comes in different lengths and can accommodate figure boots cross Mondo point 200 ~ 310 (corresponding French size #30 ~ #47 or US Mens #13J ~ 12½). It is the only frame on the market that provides such a wide range of boot sizes!
YOU MIGHT ALSO LIKE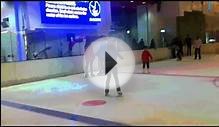 Figure Skating Jump: Axel on Roller and on Ice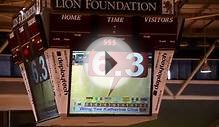 2012 Auckland World Roller Figure Skating Championships ...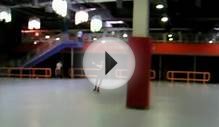 Artistic roller inline figure skating - my first training
Share this Post