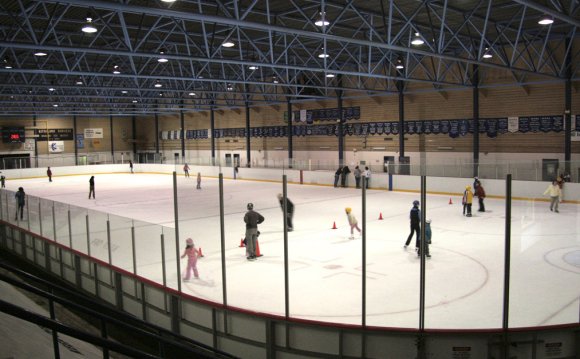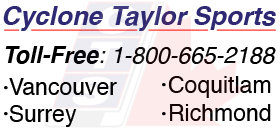 ABOUT US
Cyclone Taylor Sports is Canada's most established hockey equipment retailer opening our doors in Vancouver over half a century ago, in 1957. Fred Taylor Jr. opened Cyclone Taylor Sports in honour of his famous father, hockey legend, Cyclone Taylor.
Fred "Cyclone" Taylor was one of hockey's first superstars. In 1908, Lord Grey, the Governor General of Canada was so impressed with Fred's skating ability he likened him to a 'cyclone' and the name stuck for the remainder of Fred's life. Cyclone Taylor played in four Stanley Cup Championships during his 18 years of professional hockey. He won The Cup in 1909 with Ottawa and again in 1915 with the Vancouver Millionaires. Throughout his career, he earned a reputation as one of the greatest hockey players of all time, a keen but fair competitor and an exemplary sportsman. He was also the highest paid professional athlete at that time. He was inducted into Canada's Hockey Hall of Fame in 1947. Fred "Cyclone" Taylor passed away in 1979 at the age of 94.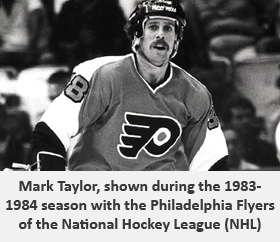 Mark Taylor, grandson of Cyclone, also became a professional hockey player. After a successful four years at the University of North Dakota culminating with a National Championship in his last season, in 1980, Mark went on to play 12 years of professional hockey that included three years in the American hockey league, four years in the NHL and five years in Europe. Marks best year in the NHL was with the Pittsburgh Penguins in 1985 where he scored 24 goals and 31 assists in 59 games.
The Taylor legacy has continued into the next generation as well. Great Grandson Justin Taylor played four years of junior hockey in the British Columbia Hockey League, while sister Kelsey Taylor played for the Surrey Female Hockey Association. Great Granddaughter Megan Taylor plays varsity hockey for the University of Western Ontario Mustangs (CIS), while younger sister Mya Taylor plays Bantam AAA hockey with the Surrey Female Hockey Association and is an affiliate player with the West Coast Avalanche Major Midget team.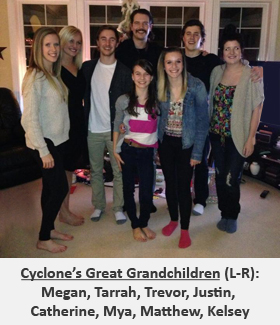 Great Grandson Trevor Cox is playing his third year in the Western Hockey League with the Medicine Hats Tigers, while his twin brother Matthew Cox has signed on with the Yorkton Terriers in the Saskatchewan Junior 'A' Hockey League. Younger sister Catherine Cox figure skates competitively for the White Rock South Surrey Skating Club. In addition, Great Granddaughter Tarrah Harvey won silver at the Canadian Junior Figure Skating Championships in 2009, joined the Junior World Team in 2009 and was a member of the Canadian Senior National Figure Skating Team before retiring from competition in 2012. Tarrah is now a figure skating coach and broadcaster for Skate Canada BC. The Great Grandchildren of Cyclone Taylor are proud to carry on the family tradition of sports excellence.
YOU MIGHT ALSO LIKE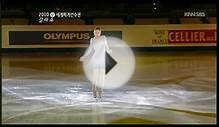 2010 World figure skating championship Yuna Kim EX Thais ...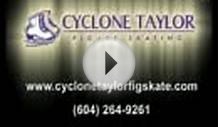 CM】Cyclone Taylor Figure Skating
Cyclone Taylor Figure Skating
Share this Post