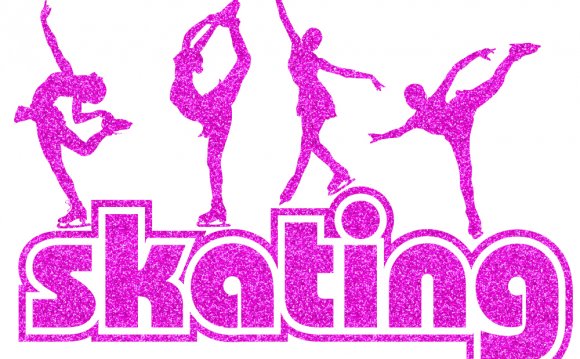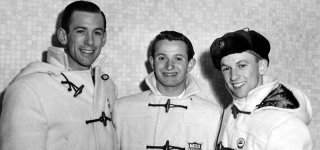 (L-R) Hayes Alan Jenkins, Ronnie Robertson and David Jenkins pose after sweeping the podium at the Cortina d'Ampezzo 1956 Olympic Winter Games in Cortina d'Ampezzo, Italy.
As pep talks go, Hayes Alan Jenkins received one 60 years ago that wins the gold medal for bluntness.
His coach, Edi Scholdan, took him aside before his free skate at the Cortina d'Ampezzo 1956 Olympic Winter Games.
"As they were announcing my name, " Jenkins, now 82, recalled, "He said (imitating Scholdan's Austrian accent), 'Hayes, whatever you do, don't fall, because if you fall, you'll lose.'"
That cold, hard advice "didn't make me nervous, " Jenkins said. "I didn't mind being put under that kind of pressure."
Hayes Alan Jenkins won the men's figure skating gold medal at the Cortina d'Ampezzo 1956 Olympic Winter Games.
And he didn't fall, either. Jenkins skated a clean program to lead a clean sweep of the men's figure skating medals by Team USA. It was the first time the U.S. swept the podium in any event at a winter Olympics. Sixty years later, the U.S. has swept the podium just two other times — men's halfpipe snowboarding in 2002 and men's slopestyle skiing in 2014.
With Jenkins claiming the gold, the late Ronnie Robertson, known as "the Blur" for his spinning ability, captured the silver and Jenkins' younger brother David took home the bronze, a precursor to his own gold medal four years later.
Monday, Feb. 1, is the 60th anniversary of the most dominant Olympic performance by Team USA in figure skating.
Hard to believe, but when the day began, the 1956 Winter Games in Italy were more than halfway over and the United States had yet to win a medal in any sport.
The Jenkins brothers and Robertson broke the ice at the Stadio Olimpico Del Ghiaccio, the outdoor rink in the picturesque Italian city in the Dolomites.
The following day, Tenley Albright won the gold and Carol Heiss the silver in ladies' singles. Heiss went on to win the 1960 gold medal and two months later married Hayes Jenkins, making the family ties in 1956 even more remarkable. Those five medals in Cortina accounted for the bulk of Team USA's seven medals (with men's ice hockey later winning silver and four-man bobsled the bronze).
The men's medal sweep was no surprise; they had finished in the same order at the 1955 world championships.
"It wasn't a definite thing that I'd come in third, " said David Jenkins, now 79, "but it certainly looked like we would have at least two of the medals. I don't think it was a shock that we took all three, but the medal ceremony was meaningful also because the Olympics were half over and it was the first medals at all for the Americans — and it was all three medals."
Though Hayes Jenkins, then 22, was the overwhelming favorite, he took nothing for granted.
"The Olympics was not an easy experience, " he said. "There are wonderful, wonderful memories, but there was so much at stake.
"The pressure was fairly intense. And I can't look back on the Olympics and say it was a lot of fun. It was a job that I wanted to do — no second thoughts about that, no saying, 'Gee, what am I doing here?' sort of thing. You might call it the ultimate pressure of competition. On the other hand, you have worked your way up to that point. It's not a new pressure, and yet it's a totally different type, maybe because it only comes every four years."
Hayes Jenkins wanted to cap his career with a gold medal, and knew this was his final chance since law school awaited him.
He placed fourth at the Oslo 1952 Olympic Winter Games as Dick Button, who revolutionized the sport by landing the first double axel and first triple jump in competition, won his second straight gold medal. Upon Button's retirement, Jenkins began his streak of four titles in a row at worlds.
"I viewed both Ronnie and David as real threats to winning, " Hayes Jenkins said. "They were very strong competitors. My brother was already nipping at my heels."
Yet when David Jenkins thinks back to 1956, what comes to mind first is "my concern for my brother."
"We trained together, traveled together, roomed together and he always kind of looked after me, " he said, "and it wouldn't have dawned on me that I was a threat to him. I just wanted to see him win."
David Jenkins particularly didn't want Robertson to defeat his brother. "I just didn't want him having the gold, that's for sure. That's all I cared about. He was my nemesis. I would have liked to have beaten him. But that didn't hold a candle to my brother winning and it was a very close competition."
In those days, men and women skated compulsory figures — which counted 60 percent toward the final score — and a free skating program. Also called school figures, compulsory figures required skaters to trace five circular patterns into the ice to demonstrate balance, control, flow and edge. They were dropped from the Olympics after the Calgary 1988 Games.
On Jan. 29, 1956, Hayes Jenkins took a slight lead after the compulsory figures, followed by Robertson and David Jenkins, who despised the painstaking carvings that took up so much of his training time.
Three days later, the weather in Cortina was "frightfully cold, " said David Jenkins, and the artificial ice was so hard that "you really couldn't get a grip on it."
The Jenkins brothers had different styles. Hayes was smooth and polished and could always depend on a solid performance in figures. David, who was more athletic and flashy, was the first skater to perform two triple jumps in a competition program.
"He was really somewhat ahead of his time in many ways, " said his older brother. "The first year he made the world team was 1954 and one of the judges came up to me and he said, 'Do you have any more brothers?' Because he was already an attention-getter."
But David Jenkins fell on both of his triples in Cortina. "I didn't skate all that well, " he said. "After the school figures, it looked like the best I would do and the worst I would do was third, but I did not have a great skate."
He again fell at the world championships two weeks later. "The next four years I did not fall, " he said.
Ronnie Robertson won the men's figure skating silver medal at the Cortina d'Ampezzo 1956 Olympic Winter Games.
Robertson, who died in 2000 at age 62, skated extremely well, his trademark spins always a crowd-pleaser. A Canadian coach once said, "You'd see his face and the back of his head at the same time."
According to "The Complete Book of the Olympics, " Robertson could revolve 240 times a minute. "It was said that if he held his arms out while he was spinning, blood would come out of his fingertips."
"I don't think I've ever seen that, " said Hayes Jenkins. "Ronnie was a great spinner. He had a center of gravity that just seemed to lock into place and he could spin like a top."
YOU MIGHT ALSO LIKE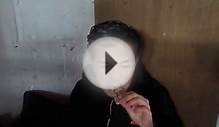 Freestyle ice skating / figure skating ( turnhout ) XIFB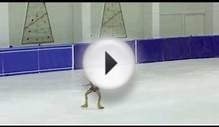 figure skating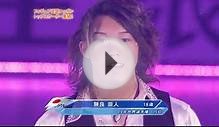 Figures skating
Share this Post