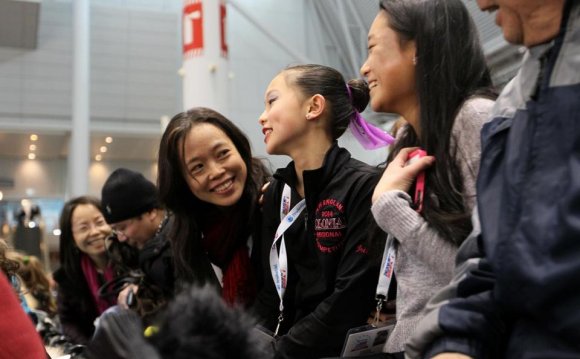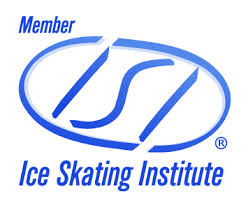 Nashoba Valley Olympia offers figure skating athletes a wealth of choices for training and conditioning. Individuals can decide between two skating schools — many of our skaters participate in both.
Nashoba ISI programs let skaters of all ages and abilities skate for enjoyment and physical fitness, learn proper methods of ice skating, achieve their own goals at their own pace, participate in group activity and participate in nationally recognized recreational team competitions. The program consists of Alpha-Delta and Freestyle 1-10 training with professional coaches.
The most important concept of ISI is the TEAM approach. We attend classes and competitions as a team, always working toward winning as a team while we are also trying to do well as an individual skater. We offer group instruction as our primary method of instruction and also offer private lessons which serve only as a supplement to that group instruction. Our group classes consist of classes which use several instructors at different levels. Every time a skater does well, in competition, he or she may earn a medal for himself or herself while at the same time earning points for their team. Even when team members compete against one another in the same flight at a competition, they cheer each other on and wish each other luck. That is the TEAM CONCEPT … That is what ISI is all about … These concepts develop not only the ice skater, but also the person as a whole, developing certain ideals and standards for daily life.
Colonial possesses one of the nation's most experienced, proven, and effective team of coaches. Our staff is comprised of more than forty top professionals, all of whom belong to the Professional Skaters Association (PSA), and many of whom have coached regional, national, and international medalists, and hold United States Figure Skating Association (USFSA) gold medals in figures, freestyle, and dance.This program offers first-rate coaching in the fields of free skating, moves in the field, dance, pairs, off-ice training, ballet, modern dance, and choreography.
Colonial skaters benefit not only from their coaches' strong skating background, but also their professionalism, commitment, and educational backgrounds. Many of our coaches hold bachelors and masters degrees, and possess understanding in relevant fields such as nutrition, psychology, communications, child development, physiology, and education. Each day the staff demonstrates its professionalism, love for its work, and genuine commitment to the development of the students.
YOU MIGHT ALSO LIKE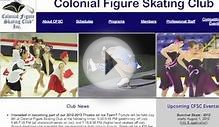 Colonial Figure Skating Club Introduction Video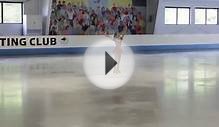 2012 Colonial Open Figure Skating Competition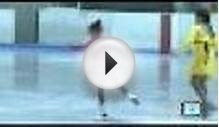 Figure Skating with 6-yr-old Madison Thayer - Colonial ...
Share this Post