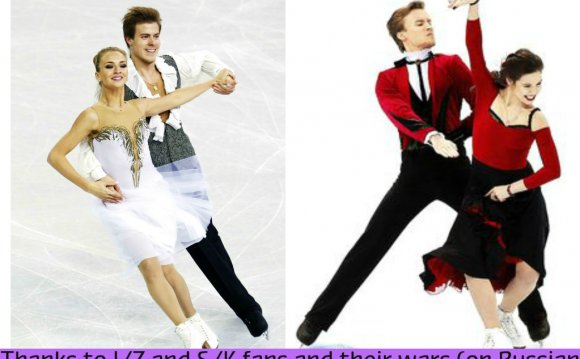 Live from the 2012 US Figure Skating Championships in San Jose, California. In addition to capturing some sounds and flavors of the event. There are clips from both the Friday night and the Saturday on-ice event, with remarks from Brian Boitano, Pat St. Peter, and Dr. Lawrence Mondschein. There are interviews with: Rockne Brubaker, choreographer Robert Mauti, Allison Scott (Jeremy Abbott's mom), Heather from the Michelle Kwan Forum, coaches Christy Krall, Karen Kwan, Peter Oppegard, and Tom Zakrajsek, The Boys Who Score, and a fan named Peggy who thought she'd see what a live skating event was all about. 42 minutes, 30 seconds.
Win two DVDs of your choice from Sk8Strong!
There is a contest running with this podcast: you can 'create your own' 2 DVD set from Sk8Strong, the complete off-ice training resource for figure skaters and coaches. Great for all the coaches out there! To enter, send me either through email. my Twitter or my Facebook page the answer to the following question: How many 6.0s did Michelle Kwan earn in her career?
Heather (founder of MK Forum fan site): I started my Michelle Kwan fan page in 1997 so I think it was one of the first fan sites. I don't even know why I started doing it, but I learned HTML and did it all by hand by myself for the first couple of years. And then Jenny who also had a Michelle Kwan site said, maybe we should get a forum. And then my other friend Grace who also had a site [joined in]. And we've been running it for all these years, we started in 1999.
There was well over 10, 000 or 16, 000 members at one point. Whenever there was a big competition it would crash, it got so crazy [laughs]. But it's been fun, and I've met lifelong friends through it, which has been amazing. Michelle is such a wonderful person, I think wonderful people just gravitate toward her. And this event [reception for Kwan being inducted into USFS Hall of Fame] is great, not just to see Michelle but also to see each other which we haven't for so long. It's like no time has passed. I remember the first time that Michelle posted [on MK Forum] and I think we were all stunned. We still are every time she posts every year. We had a dinner and she sent us a note with champagne, so we had a little toast, and then she sent us a handwritten note and we all started crying [laughs]. She thanked us for everything. It was really nice. Every time that I've seen her, she recognizes me — the first time it was such a shock and I think it still is – but she's so gracious with her fans and she really appreciates it. And you can tell it's genuine. You can tell with some celebrities that it isn't, but she really appreciates her fans. We appreciate her [laughs].
With the site, you know, it's work behind the scenes, but if people weren't there it wouldn't be as big a deal. But when you go to competitions and you meet people and there's a rapport, yeah, it's really — it's been a lot of work, but it's completely worth it. I wouldn't take any of it back. Even all those hours when I was in college and people would be partying and I'd be working on the site [laughs].
I knew she would be inducted, it was a foregone conclusion, but I said that when it happened I would come. And I'm from New Jersey so I flew out here for this, but I wouldn't miss it for anything.
Rockne Brubaker (pairs skater): I volunteered this year for a program called Dream. It's new, that the Athlete Advisory Committee put together, and it's a mentoring program. I was selected as one of the candidates and I'll be introduced today at the alumni reception. What do I miss from Chicago? Everything, but first and foremost my family. All my family still lives back there. The weather, I miss the seasons. I grew up on a pond and skating and playing hockey. I miss the sports teams, the Cubs and the Bears and the Blackhawks. The whole culture, it's so different from anywhere else. There's nothing like the Midwest.
YOU MIGHT ALSO LIKE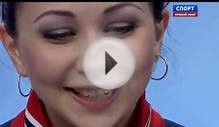 Olympic Figure Skating 2014: Schedule, TV Info and ...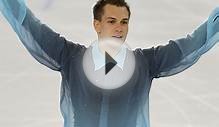 Olympic Figure Skating Schedule 2014: TV and Live Stream ...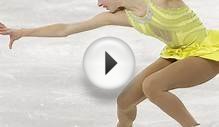 Olympic Figure Skating 2014 Schedule: NBC Prime-Time ...
Share this Post