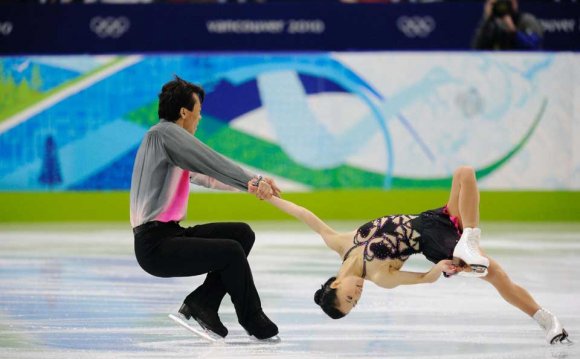 Olympic champion figure skater Yuzuru Hanyu during the filming of "Tono, Risoku de Gozaru!" in 2015. Tono, Risoku de Gozaru! Seisaku Iinkai
How did Yuzuru Hanyu refine his performance as a champion figure skater? Appearing in a film as a feudal lord, apparently.
Yuzuru Hanyu performs during the Grand Prix Final figure skating competition in Barcelona, Spain, in December. Associated Press
Producers of the film "Tono, Risoku de Gozaru!" said the 2014 Olympic champion will make his screen acting debut as a feudal lord in the Edo period. In a still photo made available this week, he is wearing a typical samurai hairstyle: topknot over a shaved forehead.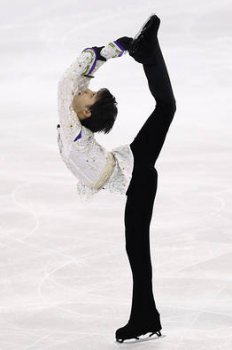 Filming took place last summer, before Mr. Hanyu set a new scoring record while winning the Grand Prix Final in Spain in December. Mr. Hanyu said in a statement that he was "nervous" performing out of the rink, but added that the experience helped him grow as an artist and improve his performance as a skater.
"Acting was extremely difficult because you have to use words, and move as you speak, " he said.
The film, which opens in Japan in May, is based on a true story of businessmen in northeastern Japan who helped an impoverished village about 250 years ago. The story takes place in Mr. Hanyu's native Miyagi prefecture.
YOU MIGHT ALSO LIKE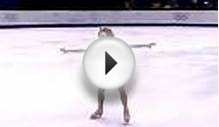 Olympic Figure Skating - Greatest Performances in History 1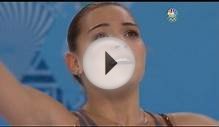 Olympic Figure Skating Firestorm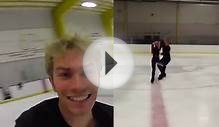 Olympic Figure Skating Head Cam with Spins, Turns & Lifts
Share this Post