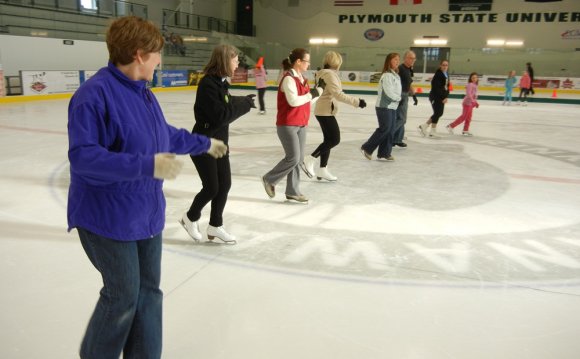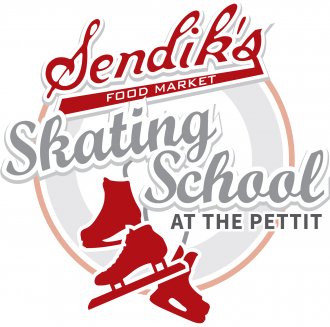 Skating promotes overall fitness and improves balance and coordination. Adult classes range from basic skills to specialized experiences in hockey, figure and speed skating. Moms, dads, grandparents and caregivers can participate in Sendik's Skating School at the Pettit classes at the same time as their "young charges, " thanks to the Pettit's family-friendly schedules.
New for the 2015-16 Sendik's Skating School Season: Each participant registered will receive one (1) free Sendik's Skating School T-Shirt per season (not per session). The participant will pick up the shirt on the first day of classes and select the size of shirt at that time.
Please Note: Skate Rental available, but not included in registration price ($18 for the six week class). You can purchase skate rental on the first day of your class and as always, you are certainly welcome to bring your own skates.
1 – 6 (ages 13 & Older) – $110
The adult curriculum is designed to promote overall fitness, while mastering the basics of ice skating. Divided into six levels, adult skaters will progress at an individual rate.
Skills:
Adult 1:
Falling and recovery
Forward skating and gliding
Stopping
Adult 2
Forward one-foot glides
Backward skating
Adult 3
Forward edges and crossovers
Backward one-foot glides and stopping
Adult 4
Backward crossovers
Advanced edges and turns
Adult 5
Change of edge
One foot spin
Adult 6
Footwork skills
Lunges and spirals
Choose from the options below for the Adult 1 – 6 classes:
Session IV: February 27- April 14 (No Classes 3/26-3/31- Spring Break)
NEW CLASS TIME: Saturday's February 27- April 9, 10:30am to 11:10am**
Saturday's February 27- April 9, 12:00pm to 12:40pm**
Sunday's February 28- April 10, 5:30pm to 6:10pm**
Thursday's March 3- April 14, 6:15pm to 6:55pm**
**20 minutes of exclusive practice time follows each class
Session V: April 17- May 26
Sunday's April 17- May 22, 4:30pm to 5:10pm** (Adult 1 Only)
Sunday's April 17- May 22, 5:30pm to 6:10pm**
Thursday's April 21- May 26, 5:30pm to 6:10pm**
Session VI: June 2- July 7
Thursday's June 2- July 7, 6:00pm to 6:40pm**
Session VII: July 14- August 18
Thursday's July 14- August 18, 6:00pm to 6:40pm**
Want a little extra time with an instructor? Class participants now have the option to add on a weekly 15 minute private lesson during their designated practice time. The fee to take the fast track to success is only $60, but hurry because space is limited and will fill quickly. Register through the "Register Free Online" button below.
Online registration will close at 12pm the day before each day's first class.
YOU MIGHT ALSO LIKE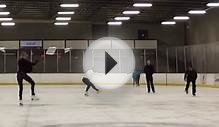 Adult Pairs Figure Skating Lesson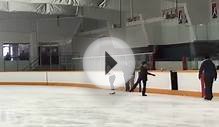 Adult Figure Skating: 2 Lessons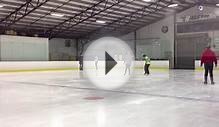 Adult Figure Skating Lesson
Share this Post