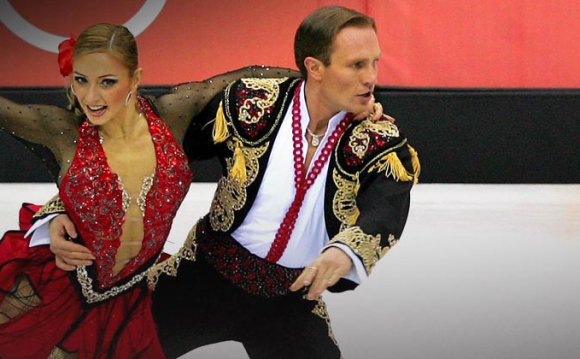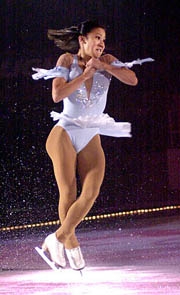 Ice skating is a sport in which people slide over a smooth ice surface on steel-bladed skates. Millions of people skate in those parts of the world where the winters are cold enough. Although most people ice-skate for recreation and exercise, skating for form and speed is a highly competitive international sport. Ice-skating skills are also an important part of the game of ice hockey. Ice-skating shows, such as the Ice Follies and the Ice Capades, have entertained millions of spectators. These shows also provide a means for skaters to exploit their talents commercially. The increasing number of indoor rinks has made year-round ice skating possible.
History of Ice Skating
People probably skated on ice in the Scandinavian countries before the Christian era. The first skates are believed to have been sharp splinters of animal bone fitted to the bottoms of boots to ease travel over ice. Some drawings and references in literature to ice skating date from the Middle Ages. The modern word skate is derived from the Dutch word schaats, meaning "leg bone" or "shank bone."
Skating as a sport developed on the lakes of Scotland and the canals of the Netherlands. In the 13th and 14th centuries wood was substituted for bone in skate blades, and in 1572 the first iron skates were manufactured. The iron blades reduced the friction of forward motion, and their resistance to lateral slipping enabled skaters to push themselves ahead. Instructional books were published, and the first skate club was founded in Edinburgh in 1742. The metal-bladed skates were soon introduced in North America by Scottish immigrants.
Ice skating did not develop as an organized competitive sport until the introduction of steel skate blades permanently attached to leather boots. The earlier iron blades dulled quickly, and street shoes, to which they were tied with straps, lacked ankle support. Using the steel skates, a U.S. ballet dancer named Jackson Haines created a free-flowing skating technique that incorporated waltzlike movements. Ice speed skating, which had developed in the Netherlands in the 17th century, was given a boost by the innovations in skate construction. Figure skating became an Olympic event in 1908. Speed skating for men was part of the 1924 Olympic Games, but it was not until 1960 that women's speed skating was placed on the Olympic agenda.
YOU MIGHT ALSO LIKE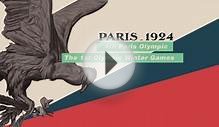 All About Figure Skating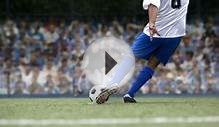 All About the Salchow Figure Skating Jump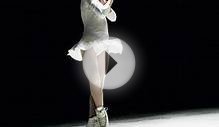 All About the Skate Spinner Figure Skating Training Aid
Share this Post