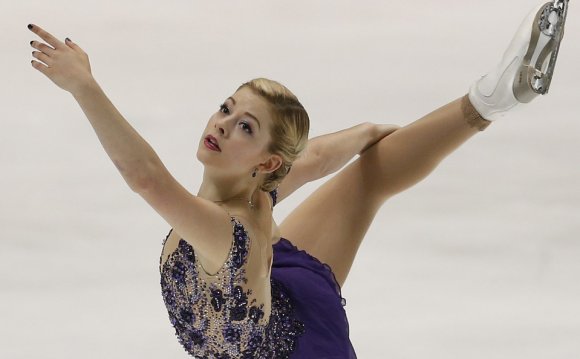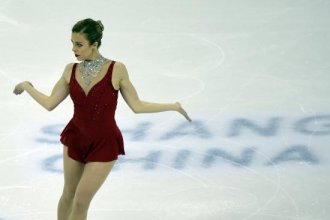 American female singles skaters failed to make the podium for the ninth year in a row at the World Championships on Saturday, while the U.S. men also failed to medal for a sixth year running. It's the longest medal drought in American figure skating history.
To their credit, Ashley Wagner and Gracie Gold just barely missed the podium finishing fourth and fifth, respectively, and they both improved on their previous performances. Nineteen-year-old Gold was second in the free skate Saturday and moved from eighth place to fourth overall. Wagner, 23, also jumped from 11th to fifth this weekend.
Still, the Americans had a perfect opportunity to break their losing streak this year with reigning Olympic champion Adelina Sotnikova and three-time World Champion Mao Asada both sitting out.
Perhaps it's a dated Cold War mentality, but women's figure skating fans have always expected America to be on top—or at least make it to the podium. Even after Team U.S.A. lost 16 members in a 1961 plane crash, the program didn't have such a long dry spell. (Peggy Fleming won bronze for the U.S. in 1965.) In 1991 when Kristi Yamaguchi, Tonya Harding and Nancy Kerrigan took home all three medals from the worlds, American figure skating seemed unstoppable. And American women medaled every year from 1995 to 2006.
But now the Russians are dominating the scene.
In part, Russia's success can be attributed to the Russian government decision to increase funding for ice skating by a factor of 10 in 2006—the last time the American women medaled. Meanwhile American skaters, like many other American athletes, largely have to fund their expensive training on their own.
It's also possible that the less cutthroat American training system is finally taking its toll. Whereas Russian skating programs encourage competition at a young age, mercilessly cut those who cannot execute and relocate promising athletes to top skating schools, American programs tend to be more lenient. Young U.S. skaters are rated in a non-competitive setting and are permitted re-skates if they fail at certain skills. Some coaches have suggested that these child-friendly practices don't ingrain the mental toughness needed under extreme pressure, as Rolling Stone pointed out earlier this week.
That mental toughness and perfectionism is essential in the current judging system. Until 2005, skaters were given two scores—one for technical merit and one for presentation—on a 0 to 6.0 scale. Crowd-pleasing spins were prioritized over perfect execution.
But after a cheating scandal in 2002, the International Skating Union instituted a new, complicated judging system that scrutinizes every move and gives it a numerical ranking for both difficulty and execution. Skaters are encouraged to be technically perfect and less creative, and, to make a generalization, Russian skaters have tended to be better at the details than American ones.
That doesn't mean that America's luck couldn't turn around. It just takes a few standouts: back in the days when Michelle Kwan and Tara Lipinski were duking it out, they pushed one another to the top of the rankings both at home and abroad. If skaters like Gold and Wagner can do that for each other in competition, they'll have a better chance of getting America onto the podium.
YOU MIGHT ALSO LIKE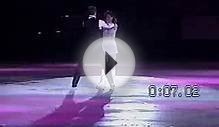 American Open Professional Figure Skating Championships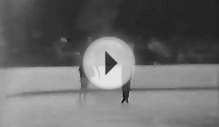 1961 North American Figure Skating Championships Pairs
Share this Post