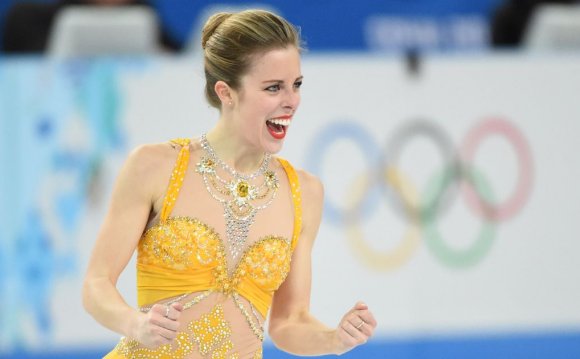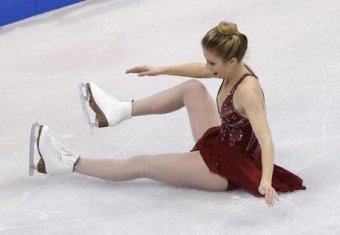 Elise Amendola/AP
Ashley Wagner takes a spill at the US Championships at TD Garden in January 2014.
The last time figure skater Ashley Wagner competed in Boston, it didn't go well. After an error-filled free skate, she finished fourth at the 2014 US Championships. To earn a spot on that year's Olympic team, it took help from US Figure Skating officials. They selected Wagner over Mirai Nagasu, who finished third at the US Championships.
If all goes as she hopes at the US Championships less than a month from now in St. Paul, Wagner will be back on TD Garden ice for the World Championships at the end of March. And she plans to erase the bad memories.
"For me, going into Boston, it's definitely a shot at redemption, " said Wagner. "Obviously, the last time I was there, it didn't go at all how I wanted it to. But I would love to give Boston a second chance and show the city the type of athlete and skater that I am. So I'm looking forward to going back to the city.
"The whole point of me sticking around for another season is to get a World's title or to get onto that World's podium. That's been my goal for quite some time."
At 24, Wagner has an impressive array of national and international awards, including three US titles (2012, 2013, and 2015) and eight medals in the Grand Prix Series. But the two-time World Junior bronze medalist has never reached the World Championships podium at the senior level.
Wagner started this season strongly, winning Skate Canada at the end of October and receiving international personal-best scores for her short program (70.73) and competition total (202.52). In Barcelona at the Grand Prix Final in December, she set a new high score for her free skate (139.77), dazzling judges with a performance set to music from the "Moulin Rouge" soundtrack and finishing fourth.
"The win at Skate Canada was really huge for me, " said Wagner. "This season is kind of the season for me to get that forward momentum and start showing people that I can stay competitive with the younger girls and the girls who are technically stronger than I am."
Keeping the same "Moulin Rouge"-inspired free skate program this season has meant that Wagner can focus more on the technical side of her skating. She can relax, skate through the program, and concentrate on the jumps, instead of worrying about the choreography and remembering the program.
But there have been big changes.
Wagner has mixed it up with her training sites, spending time at her home base in Los Angeles and in Colorado Springs. The high altitude in Colorado helps her prepare better for the physical strain of the free skate, which she describes as akin to "sprinting straight for four minutes."
And Wagner has gone from blond to redhead.
"I got onto the ice at nationals last year and I realized that every single girl out there was blond, " said Wagner. "And I feel that I'm not your average figure skater. I have a ton of personality, maybe too much at times.
"I think that I wanted to just show that I am different and that I have a little bit of fire in me. It also helps that Satine, the character I'm playing in 'Moulin Rouge, ' was a redhead, so I feel it made it a little bit more authentic. It's been fun."
YOU MIGHT ALSO LIKE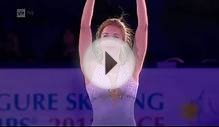 Ashley Wagner - Closing Gala - 2012 World Figure Skating ...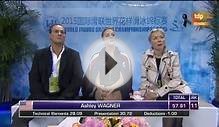 Ashley Wagner Short Program World Figure Skating ...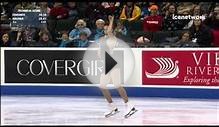 Ashley Wagner 2016 US Figure Skating Championships - Short ...
Share this Post