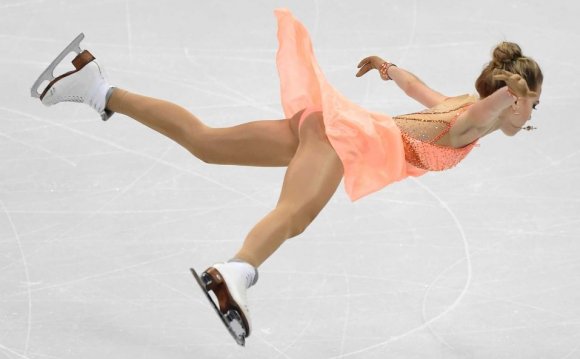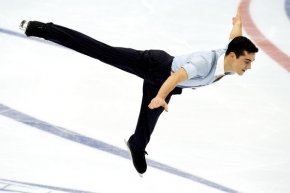 BRATISLAVA, Slovakia - Evgenia Medvedeva won gold in her debut at the European figure skating championships Friday, leading a Russian sweep of the podium in the women's competition.
Javier Fernandez of Spain won his fourth straight European title Thursday with the best free program at the European figure skating championships.
Leading after the short program, the 16-year-old performed an almost perfect free skate, with a fall on a double axel being the only notable flaw.
Skating to "Dance For Me Wallis" from the "W.E." soundtrack and "Allegro" by Rene Aubry, Medvedeva stormed the ice ring with a triple flip-triple toeloop combination followed by a triple lutz. A brilliant triple salchow-triple toeloop combination toward the end helped give her a victory over Elena Radionova by more than five points.
Medvedeva earned a total of 215.45 while Radionova, who also took silver at last year's championships in Stockholm, got 209.99.
Radionova skated with a technical precision to the music from "Titanic" but landed a triple lutz with uncertainty.
The Russians dominated even though defending champion Elizaveta Tuktamysheva didn't make the team, taking all three European women's medals for the second straight year.
Anna Pogorilaya was third, as she was last year, after she fell twice with a 187.05, more than 10 points ahead of Angelina Kuchvalska of Latvia in fourth.
Earlier Friday, Olympic champions Tatiana Volosozhar and Maxim Trankov returned in style after skipping last season, taking the lead in the pairs competition after the short program.
Skating to the song "Nagada Sang Dhol, " from a Bollywood film, the Russians earned 79.77 points. They have a lead of more than four points over German pair Aliona Savchenko and Bruno Massot, who scored 75.54 points.
Massot is a new partner for Savchenko, a five-time world champion.
Evgenia Tarasova and Vladimir Morozov, another Russian pair, were third with 70.17 points.
Defending champions Yuko Kavaguti and Alexander Smirnov of Russia were forced to withdraw because of Kavaguti's injury.
YOU MIGHT ALSO LIKE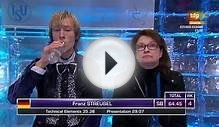 Franz Streubel. 2015 Figure Skating European Championships. SP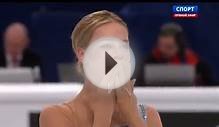 2015 Figure Skating European Championships. Ladies - Short ...
Sergei Voronov. 2015 Figure Skating European Championships. FS
Share this Post