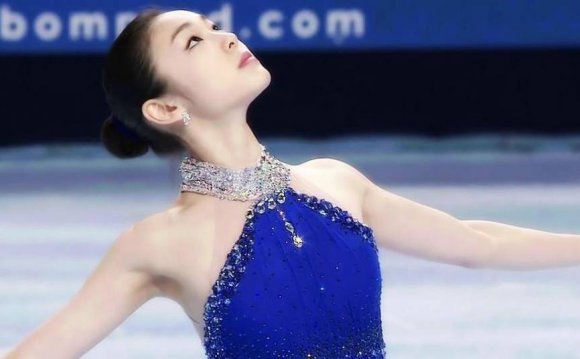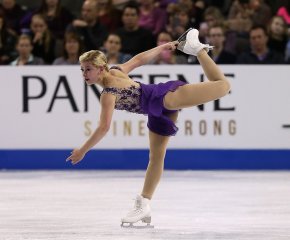 Gracie Gold is the new face of American figure skating, winning her first national championships in January and placing fourth in her first Olympics. When it came time to come up with her new programs, her coach made one request.
Absolutely no "Carmen." Ever.
Selections from Bizet's opera is to skating what "Mack the Knife" had been to the crooners – practically everyone has a version. Once seen as theatrical, "Carmen" now feels like a standby in a sport that's run out of ideas. But a new rule for this year's figure skating season, which started in earnest last weekend, has come up with new idea.
Song lyrics are now allowed in singles and pairs competition, opening up figure skating, for the first time, to a broader array of music. That makes the Ying Yang Twins as acceptable as Tchaikovsky, a rule change meant to spice up the sport's antiquated playlist and attract a bigger, younger audience. This is the year after the Olympics – and the sport is now full on in its effort to retain its quadrennial bubble of popularity.
"This is what's best for the sport, " said Lori Nichol, whose choreographed some of skating's most well-known programs and works with Gold. "There are certain pieces often used in skating, but for the skater, it's always their first experience with that music. For the fans, it might get a little tiring."
Producers at NBC, which broadcast major competitions, now slice segments about the skaters with hip-hop songs. An older broadcast team was replaced with younger and more outlandish commentary from 1998 Olympic gold medalist Tara Lipinski and three-time national champion and former reality TV star, Johnny Weir.
For now, skaters are venturing into this new territory slowly – so as not to offend more conservative judges. Everyone wants to win – which, Nichols said, is a part of the reason skaters so often defaulted to music that worked for others in the past.
Because Storyline believes in data – and not just because Storyline wanted an excuse to watch old figure skating videos – this reporter analyzed the top Olympic figure skating performances in the past 20 years, across all four disciplines (the short and long programs for the top six for men's and women's; the top four short and long programs for pairs; the original and free dancers for top four ice dance) . Of these 240 performances, 91, or 38 percent, had music that had been used by someone else in that group. They ranged from Aboriginal tribal dance music to an instrumental version of "Like A Prayer. "
There was "Carmen."
And more "Carmen."
This year's gold medalist skated her short program to Justin Timberlake. Just kidding. It was to "Carmen."
Eight performances to "Carmen" in all ( and this does not even include 1988's famed "Battle of the Carmens" between Germany's Katarina Witt and the U.S' Debi Thomas). Seven more performances from Rachmaninoff's brooding piano concertos. Four used parts of "The Phantom of the Opera."
Gold said she was eager to stand out. She was okay with abandoning the old stand-bys.
"My long program this year, " Gold said, "is to 'Phantom of the Opera."
Wait a minute?!
"This time, " Gold said, "we're using lyrics."
Many hope Gold will be the new, marketable, consistent champion, a la Michelle Kwan. Others say it needs a controversial woman, like Tonya Harding. Still others feel the sport lost its luster when it abandoned the traditional system that ranked skaters from 1 to 6 in favor of a scoring system that turns programs into complex math problems.
"Can lyrics save skating? Give me a break, " said Dick Button, the legendary TV analyst and two-time Olympic champion. "This lousy point system is the problem."
Those looking to retain skating's audience have a different type of math exercise. More than 23.8 million watched the Olympic broadcast of Meryl Davis and Charlie White's winning ice dance (to Scheherazade, used three in times Olympics in the past 20 years). It drew a 13.8 share in Nielsen ratings, association data show. National championships in non-Olympic years have recently gotten ratings around .5.
With lyrics, officials hope that "audiences will find something they can sing along or tap their foot to, " said Charlie Cyr, who is the sports coordinator for singles and pairs for the sport's governing body, The International Skating Union.
"There was never any reason not to use lyrics, it was just the way it always was from the beginning of the sport, " Cyr said. "It was like why you put three slits in the pie. Maybe it helps to get the air out, but the real reason is because that's the way your mother always did it."
Cyr doesn't expect a drastic change, immediately. In 2000, the ISU sanctioned lyrics to be used in ice dance. Still, during the last Olympics, none of the medalists in ice dance opted to use lyrics in the final phase of the competition. Instead, they chose music by Russian composers. In Sochi, that was considered playing to the audience.
"Let's face it, the judges are the ones who give us the marks, so it has to work for them, " said Phillip Mills, one of skating's most renowned choreographers, who most notably put together the acclaimed long-program of two-time American champion, Ashley Wagner to Saint-Saens "Samson and Delilah."
Mills, who said he alone has choreographed 68 programs to Benny Goodman's "Sing, Sing, Sing, " felt lyrics might be too distracting, but felt pressure this year to use them because "that's where the sport is going, and you have to be on the cutting edge."
Choreographer Lori Nichol was widely regarded as the secret ingredient to Michelle Kwan's success in the late '90s.
Ultimately, she decided using a piece from "Phantom" would challenge Gold, most known for her pristine jumping technique, to become more fluid skater. The cut was to "Wishing You Were Somehow Here Again, " performed by Emmy Rossum.
"What I want my program to do most is show warmth and my maturity as a skater from the previous year, " Gold said. "I don't know if that necessarily has to do with the lyrics, but I'm drawn to this program."
YOU MIGHT ALSO LIKE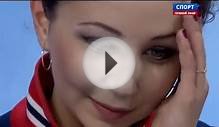 Winter Olympics Figure Skating 2014: Top Performances from ...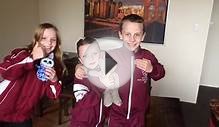 2015 National Figure Skating Championships: Primary Pairs ...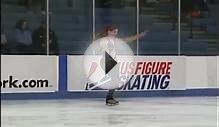 The Top Ten Most Overplayed Pieces of Skating Music
Share this Post