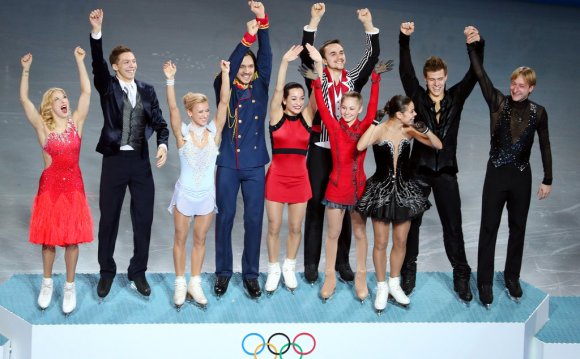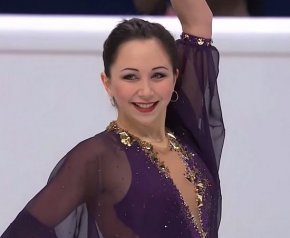 If you were following the Ladies competitions during past two seasons you have probably noticed which team was shining bright and far from the rest. It was team Russia. Tuktamysheva, Radionova, Pogorilaya, Lipnitskaya and Sotnikova moved to the stars and left the skating community speechless with their talent. Where are they now and what are they preparing for next season?
Elizaveta Tuktamysheva
If there had to be one winner in the contest of the "Queen" of the last season it would have to be 18-years old Elizaveta Tuktamysheva. She raised from the Olympic season's dust and came back strong with triple Axel in her arsenal and clean confident performances. She won almost everything including the European and World title.
"We have chosen the music. But I will not disclose the details, " he said. "Part of the new programs will be shown at the Test skates in Russia in September, " he said.
Elizaveta is very satisfied with her work with Lambiel. She watched and admired him in his competitive years.
"He understands when I am tired, he knows my feelings just by looking into my face. It's really nice to work with him." she said in TV interview.

Same as Tuktamysheva, the 2-time World Junior champion Elena Radionova had her breakthrough season at the senior scene this year . The 16-years old Moscow native became Russian champion (while beating also Tuktamysheva who finished second), European silver medalist and World bronze medalist. Her plan for next season is clear. Gain the place in the Russian European and World team and stay on the top.
She was recently asked if she is planning to also include Triple Axel or maybe quadraple jump into her routines.
"Wait and see." she said during the call with Russian journalist. "We haven't discussed it yet with my coach."
Same as last year, she is set to work on her new programs with former ice dancing champion Illia Averbuch.
" We are planning to work on the programs in May, but we are not sure yet what will the programs be about. We are actively searching for music ideas." she informed last month.
Evgenia Medvedeva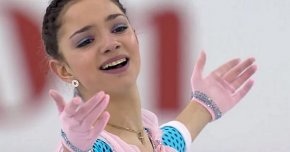 Evgenia Medvedeva is without a doubt one of the raising stars within the Russian ladies team. She finished third at Russian nationals but she was not eligible to compete at Europeans either Worlds due to her young age. But next year she will be 16 and ready for big competitions. She won World 2015 Junior championships and recently announced she will be switching to seniors.
"I will move to seniors next season." she said. "I have done everything in Juniors, now it is time to raise the bar. The aim is to be selected for the European and World team." she added.
Elizaveta Tuktamysheva has raised the technical bar in Russia with her flawless Triple Axel so now the pressure is high also for the young talents.
"For me the main thing is health." says Medvedeva regarding the possibility of jumping difficult jumps. "If my health will allow it, why not to try to rehears it. I have not tried it so far but everything is possible." she said in recent interview with Russian online magazine.
She was the sensation of the Olympic season. She won European gold, World silver. But then she struggled with her jumping technique and finished only 9th at the Russian championships and had to say "bye" to the national team this year. The whole skating world is hoping for her comeback and she hopes too. But it will be difficult. In March her coach Eteri Tutberidze reported about Julia's progress.
"Julia is training. She is getting all her jumps back. We are now working on the Lutz, " says Tutberidze. "We are trying to get the edge right, because in the new system this mistake costs a lot."
In May Julia flew to Detroit in U.S. to work with Marina Zueva on her new programs. All three programs (short, free and exhibition) are now claimed to be ready.
The reigning Olympic champion Adelina Sotnikova skipped entire season last year due to injury. She later appeared in TV contest "Dancing with the stars" where she learnt how to dance on the ballroom floor with partner. They finished second in the competition. Adelina is now healed and ready for the next season. She recently announced her comeback and should start with the training in June.
"I have followed what was happening in our sport during the season with interest. What were able to achieve our girls – Lisa (Tuktamysheva) and Lena (Radiokova) is great, a real breakthrough. It will be interesting to go back on one ice with such notable opponents and compete with everyone else." Sotnikova said.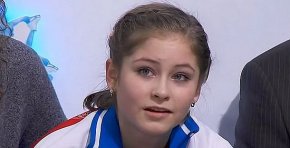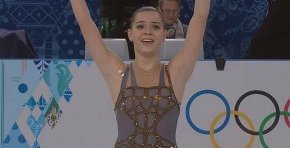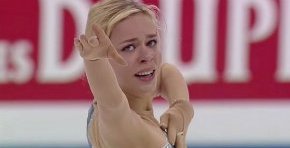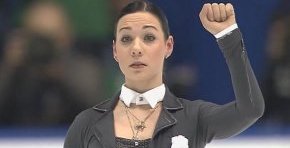 YOU MIGHT ALSO LIKE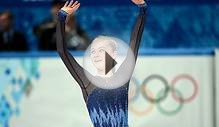 In team figure skating, Russian 15-year-old a revelation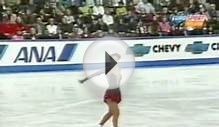 Figure Skating: Russian Dream Team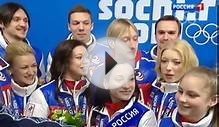 Russian Figure Skating Team interview after the medal ceremony
Share this Post