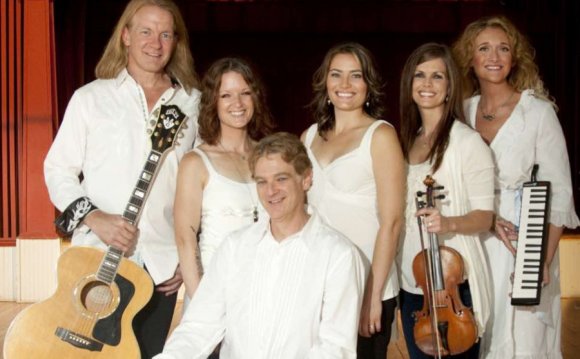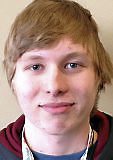 Mitchel Markkanen got a late start in competitive figure skating, joining the Northern Blades Skating Club in Blaine at 14. It wasn't long before he learned that, compared to some of his competitors, "I was way behind where I should be."
That's not important, coach Peter Biver said, because Markkanen is a talented pairs skater. The late start, he said, "is not really a fact that is really limiting or closing any doors for him."
Young, male pairs skaters are such a rarity in the United States that Berit Cummings, the Minnetonka teen who won an Intermediate pairs bronze medal at this week's U.S. Figure Skating Championships in the Twin Cities, found her partner, Jabe Roberts, in Atlanta.
Markkanen, 17, might be behind some of his peers in singles competitions — and too old to catch them — but in a sport in which the girls outnumber the boys significantly, he is a catch.
"I'm not sure he's fully aware of that, just because he's very isolated from that world, " Biver said.
He's starting to figure out.
Markkanen and partner Anika Olson of Elk River placed ninth in U.S. National Intermediate pairs competition last weekend at the Bloomington Ice Garden, meeting their goal of a top-10 finish — one of what Biver calls "just a handful" of Minnesota pairs teams to even qualify for U.S. Nationals.
He made it here in large part because of a remarkable time and financial commitment, on his part and that of his mother, Merilee Dorn. Three times a week, one or both would drive the two hours from Spicer, Minn., so Markkanen could train with Olson in Blaine and Bloomington. All told, they put more than 50, 000 miles on his 2003 Subaru Outback.
Months from graduating from New London-Spicer High School, Markkanen now must decide whether the next chapter of his life includes an even deeper commitment to try to advance further in competitive figure skating.
Consider that even now, skating is only part of his life. The son of former police officers, Markkanen also runs track and cross country and has a black belt in tae kwon do. This summer, he will take the EMT exam.
When does he do homework?
"When I can, " he said. "Usually a couple minutes before class."
It hasn't been easy, and Nationals, he points out, is a good place to end a career.
"I'd miss it a lot, but I'd be happy with what I've done, " he said. "Because I never thought I'd get to the point I'm at right now."
Markkanen watched the Junior championships from a suite Wednesday at the Xcel Energy Center, the coda to what he called "a great time" in the Twin Cities, and was content to just enjoy the experience. The future can wait a little longer.
"We hash back and forth about it a little bit at a time, " said his mother, who adds she would like to see him continue his skating career.
Markkanen will test for Novice — the next step in the U.S. Figure Skating chain — if only because he wants to be certified by the Professional Skaters Association. He already coaches at Diamond Edge in Willmar, where he got his start at age 5. And at some point soon, he'll talk to Biver — a former pairs skater from Rice Lake, Wis., who competed at Nationals in 2012 — about the future.
"I really hope to convince him to stay in the sport because there will be a lot of opportunities for him to have success and attract sponsorships, " Biver said. "There's just absolutely no doubt in my mind that he has the skill set to compete at the highest level.
"I'm his coach and I seem biased, but we get critiques from national-level judges — at Skate Detroit this summer, and sectionals in Cleveland — and they're very impressed by his footwork and the lifts; they say it's senior quality, and it is."
Share this Post