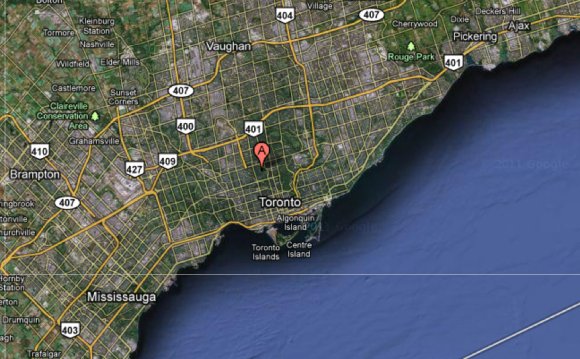 [ | | ]
Background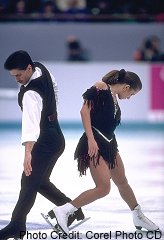 Ice skating is a graceful and beautiful winter sport that originally took place on frozen lakes and ponds, though nowadays is done year-round. Variations of ice skating include: short and long-track speed skating, pairs and individuals figure skating, and ice dancing.
Figure skating competition is comprised of singles, pair and ice dance disciplines.
Singles and pair skaters perform a short and free skating program. The short program is 2 minutes and 40 seconds in length, includes eight prescribed elements, and no additional or non-required elements are allowed and judges deduct points for missing or imperfect required elements. In pairs skating, although the partners may not always perform the same movements, they must always give the impression of unity. The short program is worth 33.3% of the total mark. The free skating program (or long program) includes a combination of jumps, spins, steps and linking movements, plus lifts in pairs skating. Skaters are judged on technical skills and presentation, with separate scores from the judge for each. The free program is 4 minutes and 30 seconds for pairs and men's singles, and 4 minutes for ladies' singles, and accounts for 66.6% of the mark.
The ice dancing competition is made up of three parts: compulsory dances, original dance and free dance. It is distinguished from pair skating by the absence of jumps and lifts above the shoulder. Two compulsory dances selected by the International Skating Union (ISU) are skated and are each worth 10% of the total mark. Compulsory dances are judged on Technique and Timing/Expression. The original dance is skated to a specific rhythm and tempo selected by the ISU each year. The original dance is marked on Composition and Presentation and is worth 30% of the total mark. The free dance consists of creative dance moves and steps to ballroom music of the skaters' choice. Music must include a rhythmic beat and a melody. The free dance is 4 minutes long and is marked on Technical Merit and Presentation.
[ ]
Equipment
Recreational skating does not require special skates. Just lace up hockey or figure skates and skate around a frozen pond, lake or ice rink. Ice skating is both relaxing and good cardio-vascular exercise.
For figure skating or ice dancing you need a pair of quality figure skates, which have good support with comfort and high-quality steel blades (they need to last through frequent sharpenings).
Skates are often available new or used, either through sports shops or through the newspaper. You may find it's easier locating men's hockey or women's figure skates than speed skates.
[ ]
Where
There are also several local figure skating clubs:
Forest Hill Figure Skating Club 416-481-7325
Leaside Skating Club 416-421-8974
North Toronto Skating Club 416-485-2721
Scarboro Figure Skating Club 416-438-9508
Sport Seneca 416-491-5050 x 2316
Toronto Speed Skating Club 416-696-7711
Unversity Skating Club 416-979-2260
Upper Canada Skating Club 416-225-2204
YOU MIGHT ALSO LIKE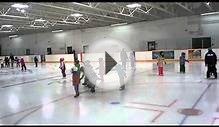 2014 01 Richmond Hill Skating Club Canskate 2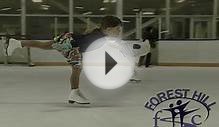 Forest Hill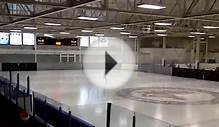 KJB Forest Hill Figure Skating Club March 3, 2011
Share this Post