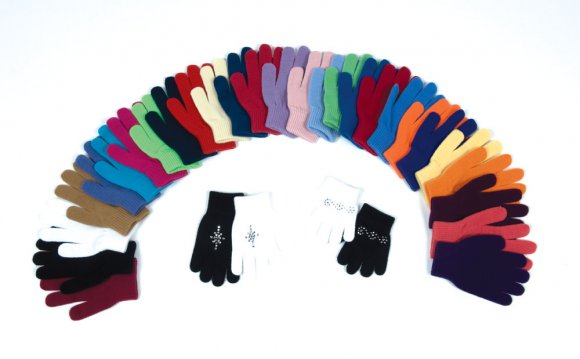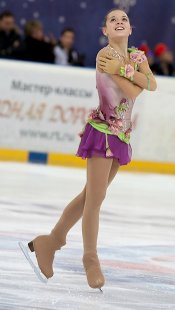 The Russian Nationals bring Costume Changes...and a Plushenko Mullet-Be-Gone! (almost!)...
A Blooming Flower Long Program Win: Adelina Sotnikova won her third national title at the 2012 Russian Figure Skating Championships. Photo © Anna Kondakova
The 2012
Russian Figure
Skating National Championships (in Russian: Чемпионат России по фигурному катанию на коньках 2012) occurred starting on Christmas Day (Dec 25th) and ended today. I know, it seems odd to have a MAJAH Figure Skating Competition at this time, but in case you may not know, Christmas for Russia-and other Eastern Orthodox Religion-based nations-is celebrated on January 7th. So basically, this is not a "Holiday" time-well, not just yet! Irregardless, this very important competition took place and naturally since it involves Figure Skating and Figure Skating Costumes, I must report back to my blog readers. In terms of Costumes-which is, of course, what I discuss here-there was some news. Shall we begin with the Ladies:
Photo © Anna Kondakova
Adelina Sotnikova: Above is Adelina Sotnikova, the Ladies' Gold Medal Winner, as she performs to Ravel's "Bolero" at the 2012 Russian National Figure Skating Championships. I've talked about her Free Skate Costume before during Cup of China. But the big news was that she changed her Short Program Costume AGAIN...to this lipstick red dress with matching leggings/tights over the skating boots ensemble featuring silver encrusted crystals. I thought this was a rather interesting design and about five minutes away from an Elie Saab-inspired look.
Yet, I was dumbfounded by the noticeable "accentuation" of the *cough cough" breast area. I liked the crystal detail, not sure if they should be done in that manner...especially for a FIFTEEN year old girl! But it was definitely a dramatic look. While it was definitely an unusual approach to a costume it actually worked for me, especially with this piece of music. I was also happy that she is such a fashionista that she continually changed her costume throughout the season until she got it right. If you want proof, check this out: Cirque Du Soleil Futuristic Blue: Here she is at the Cup of China 2011-2012, same "Bolero" Short Program. This was very Judy Jetson Meets a Las Vegas Cirque Du Soleil show. And well, really had nothing to do with what Nijinska-the original "'Bolero" choreographer-designed the music to be about: a female dancer inside a Spanish tavern, becomes more and more animated in terms of her dancing, as the applause of the tavern's crowd cheer her dancing on.
Vampire Diary Goes Bolero: The above photo-and costume-is from the 2011-2012 Rostelecom Cup/Cup of Russia. Again, same "Bolero" Short Program. Just different costume... a rather "Vampire-tastic" (color-wise) costume. At least, she's embracing a little bit of the Spanish Red in her costume. I give her maybe 5 out of 10 points-costume-wise. Thank goodness in her latest "Bloero" costume incarnation, she has become a little more "España" and less Vampira.
Let's discuss the Men: Photo © Anna Kondakova Evgeni Is BACK: The last time Plushenko professionally skated in a competition was at the 2010 Vancouver Olympics.
So, you KNOW he was the "Star Attraction" at this 2012 Russian National Figure Skating Championships. I have a feeling that someone must have payed him a PRETTY PENNY (or many MILLIONS of DOLLARS!) to come out and compete, but that's neither here nor there. Let's get to his costume: Above we see Evgeni Plushenko performing to "El Tango de Roxanne" from the "Moulin Rouge" soundtrack. He wears a very bedazzled "Razzle-Dazzle" costume featuring a skin-tight silver-gray sequined top, with an attached "vest" in black, red and silver-gray and black tuxedo pants with a crystal-encrusted outseam band. He's very Bob Fosse "Chorus Line" meets a Buenos Aires Tango Bar. I must say. I rather like it!! Most of all, he is OWNING it! Another thing he is owning is is his "new-and-improved" hairstyle. Plushenko is known for his Mullet (seen above in a past photo). So much so, there's a Facebook page strictly devoted to it. But at this recent 2012 Russian Nationals, he was sporting a more modern version, a more "2010 Shag". Hey, at least he's leaving that 1988 mullet and coming closer-hairstyle-wise-to the 21st Century.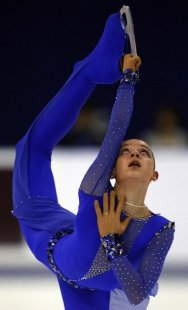 Pairs:
Two of the top teams were absent due to injury. Vera Bazarova and Yuri Larionov did not compete due to his groin injury and Yuko Kavaguti and Alexander Smirnov did not skate due to his leg injury. Note to self: never do Competitive Figure Skating and stick to designing gowns and commenting on the Red Carpet. Anyhow, with that in mind, here is the lovely Russian Pairs couple who captured their first national title:
Photo © Anna Kondakova
Vera Bazarova and Yuri Larionov: For their Free Skate (above) they skated to "Doctor Zhivago". I liked her blue and white costume even though I admit, it looked slightly amateur-design wise; it just did not have the stylistic refinement of other Top Pairs skating costumes. I've always said that once you attend an actual World Class Skating Competition, you can instantly tell the Top Tier skaters by the expensive look of their costumes. Bazarova and Larionov definitely don't have that here. And don't get me started on Yuri and his "I'm a Host at a Disneyland Restaurant" white shirt and pants ensemble. Seriously Yuri, next time, try a little bit harder.
Ice Dance: Photo © Anna Kondakova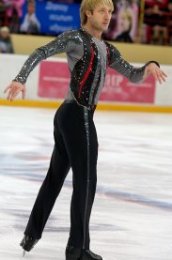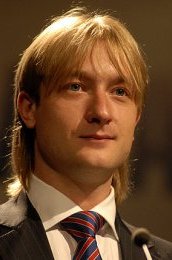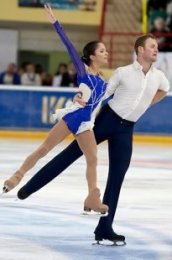 YOU MIGHT ALSO LIKE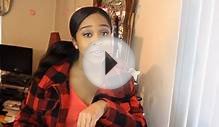 How to make a Skater Dress (easy)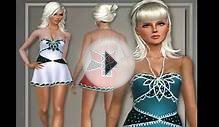 sims 3 ice skating picture+ ICE SKATING DRESSES DOWNLOAD!
Share this Post