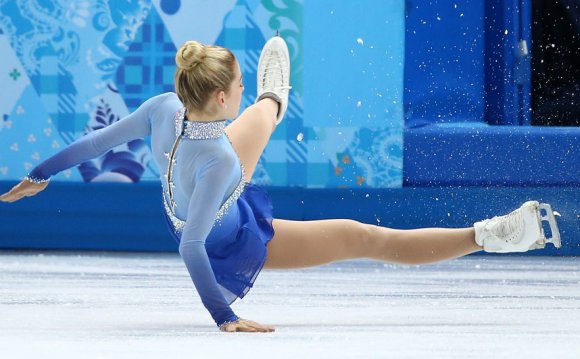 Greule for News
Nicole Bobek is seen here at the U.S. Figure Skating Championships in 1996.
Two days before Independence Day, former Olympic figure skating star Nicole Bobek was at home in Jupiter, Fla., when police from the Palm Beach County Sheriff's Office came to take her freedom away. By the time the Fourth of July rolled around, Bobek was in a New Jersey jail cell facing charges of conspiracy to distribute methamphetamine.
Last Monday, Bobek made her first appearance in the Superior Court of New Jersey, albeit by video uplink. Her mother and lawyer were in the courtroom in Jersey City while Bobek was down the road in the Hudson County Correctional Facility.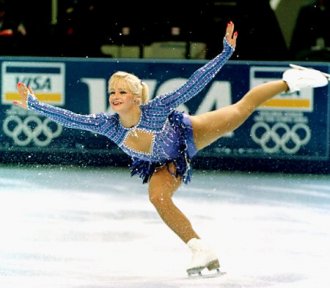 Even dressed in prison-issue green, her blond hair darkened and limp, her face splotchy, Bobek retained some of the natural beauty of the 20-year-old who appeared in Campbell's Soup ads with Michelle Kwan and Tara Lipinski prior to the Nagano Olympics a decade ago.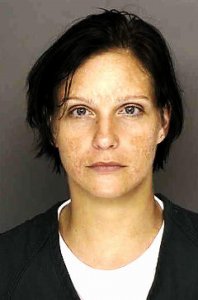 With the evidence in the case sealed, and suspects in the alleged crime still fugitives, Bobek's future is as mysterious as her recent past. Now 31, Bobek seems to have left behind few clues about the secret life she led in Manhattan. Even in the tight-knit world of ice skaters, where gossip travels fast, few people if any seem to have known that Bobek had a place in the city although her name still adorns a mailbox in the lobby of the Chelsea apartment building where she lived.
Bobek got her place on West 19th Street about the time that she made a brief but memorable appearance in the 2006 film "All the King's Men, " playing the love interest of the charismatic politician Willie Stark, who is played by Sean Penn. Bobek wears nothing more than black lingerie and white ice skates as she performs a sultry tango on ice, seducing Stark with the same athleticism that made the real-life Bobek a national champion a decade before the film was made.
YOU MIGHT ALSO LIKE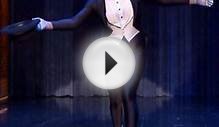 Will Ferrell Figure Skates to the Downton Abbey Theme on ...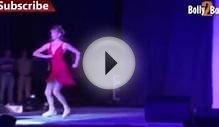 Hot Model Oops Moment - Figure Skating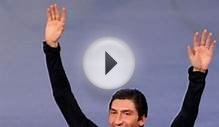 Figure Skating Champ Evan Lysacek Will Not Compete at ...
Share this Post