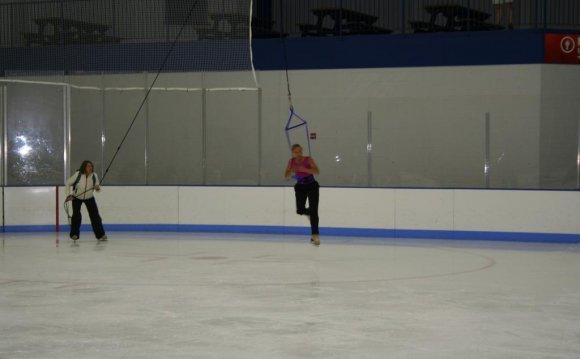 Drop-In Rates:
$10.00 per session hour (weekday morning hours)
$12.00 per session hour for Prime Time (evening and weekend hours)
Punch Cards:
Freestyle Session card for $100 / Buy 10 punches and receive 12 (savings of $20)
Prime Time Freestyle Sessions card for $120 / Buy 10 punches and receive 12 (savings of $24)
30 Day Freestyle Pass (for use for any Freestyle session whether regular or Prime Time) is $215
For the benefit of our skaters we ask all parents, skaters, and coaches to observe the following guidelines so that freestyle sessions can be a positive experience for all.
Freestyle sessions are designed for figure skaters to practice their routines and advanced skills. During these sessions, skaters will be doing difficult jumps and spins. If you are unsure if a freestyle session is for you, consult with your coach. All skaters must sign in and make payment prior to entering the ice. Prior to first visit to any freestyle session, a parent or coach must review the freestyle rules with the skater.
• All coaches are responsible for monitoring rules and safety on freestyle sessions, regardless of whether or not it is the skater's own coach. All suggestions or reprimands are to be received with sincere respect and courtesy.
• Rules are only to be enforced by coaches- not other skaters.
• Parents and NOT the coaches or rink management are responsible for their children and should be present during their child's session, particularly at the lower levels.
Safety rules
1. The following safety rules are zero tolerance. These safety rules and courtesy suggestions are subject to change as the need arises. If there are any questions please discuss them with your primary coach or a member of the coaching staff. Failure to follow rules can result in expulsion from freestyle sessions.
2. All skaters are entitled to equal use of the ice.
3. No one is allowed on the ice without skates.
4. Skaters and coaches must be courteous and respectful at all times to other skaters and coaches. Accidents happen, please use friendly and courteous language, such as, "Excuse me…" if someone is in your path of travel. Apologize if you accidentally interfere with another skater's practice.
5. Skaters and coaches must remain both cautious and alert at all times. Respect each other's space by not skating too close to another person.
6. Skaters must keep moving unless receiving instruction from a coach. If a skater falls, they must get up immediately if able to do so. DO NOT sit on the ice. If you must stop – do so only at the boards (side-walls).
7. Skaters should not stand around in groups talking or playing. All conversation is to be held at the wall or off the ice, unless a coach/skater is demonstrating something.
9. Always be aware of what is happening around you. Be mindful of skater's practice patterns; Be mindful of high level skaters passing near you at high speeds. Do not change direction without checking behind you.
10. Respect other's space. DO NOT skate or jump too close to another skater or coach. DO NOT skate too close to a skater who is spinning.
YOU MIGHT ALSO LIKE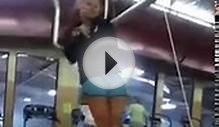 Figure Skating off-ice harness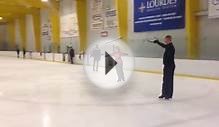 Figure Skating Harness Jumps 4/22/14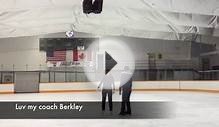 Adult Figure Skating: Harness Lesson
Share this Post