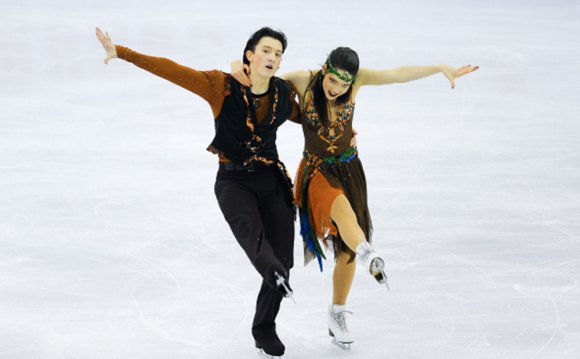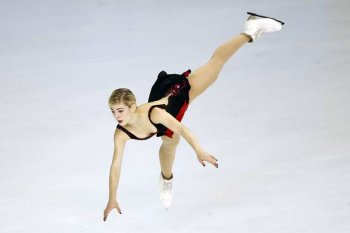 Gracie Gold performs in the ladies short program during the Eric Bompard ISU Grand Prix of Figure Skating in Bordeaux, France. Associated Press
How do you count the results of a sporting competition that's canceled halfway through?
It's taken international skating officials more than a week to figure out their answer, after the Parisian terrorist attacks prompted French officials to cancel the Bordeaux leg of the Grand Prix competition on Saturday, Nov. 14.
The International Skating Union said it it had been told to terminate the Trophée Éric Bompard one day in by the French minister of interior affairs, Bernard Cazeneuve, and the mayor of Bordeaux, Alain Juppe, "due to the state of emergency and national mourning days."
By that point, skaters had all completed the short program; none had performed their long programs. The world's top skaters usually compete in two Grand Prix events each season, and the results of their assignments determine who goes to the Grand Prix final in Barcelona in December. The French event was the fourth of the six Grand Prix events this year, and also came with prize money and medals of its own.
Several leading competitors had stumbled in the short program, including 2015 world champion Elizaveta Tuktamysheva in the ladies event and 2014 Olympic silver medalist Patrick Chan, and would have been counting on redeeming themselves in the long program, which usually contributes the bulk of a skater's points. They were each in 5th place.
On Monday — a day after the fifth leg of the Grand Prix wrapped up in Russia — the ISU said it had hammered out a solution: take the standings after the short program as if they were final results, and then add a berth to the Grand Prix final for competitors in the French leg if they were on the cusp of qualifying. Prize money also goes out on the basis of the short program results only.
That benefits 2014 U.S. women's champion Gracie Gold, and U.S. ice dancers Madison Hubbell and Zachary Donohue, who both lay in first place after their respective events. Russia's Tatiana Volozhar and Maxim Trankov, the 2014 Olympic champions, were ahead in the pairs event, followed by a French team, Vanessa James and Morgan Cipres. Japan's Shoma Uno led after the short program in the men's event.
It leaves open the possibility of a finals qualification for Chan, Tuktamysheva and 2013 U.S. champion Max Aaron (in 7th place in Bordeaux, though he won the American leg), among others. But it's also going to leave at least some skaters behind.
Got a better idea? Tell us here.
Russia's Elizaveta Tuktamysheva performs in the short program in Bordeaux, France.
YOU MIGHT ALSO LIKE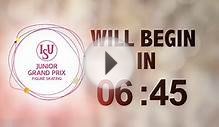 2015 ISU Junior Grand Prix - Zagreb Ladies Free Skate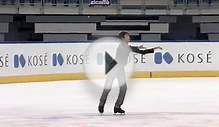 2015 ISU Junior Grand Prix of Figure Skating Men Free ...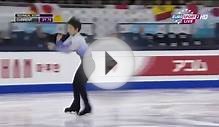 ISU Figure Skating Grand Prix Final 2014-15: Daily Results ...
Share this Post