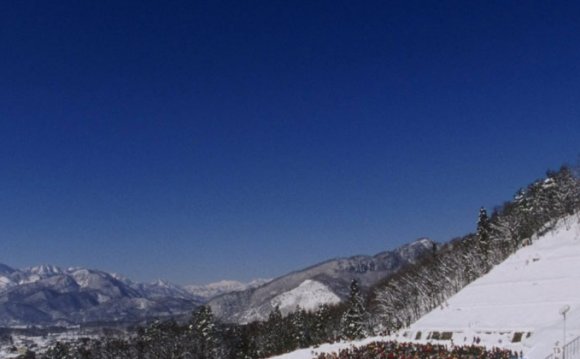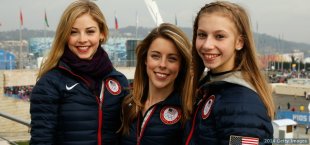 By Tara Lipinski, 1998 Olympic Figure Skating Champion | 12:54 a.m. (ET)
(L-R) Gracie Gold, Ashley Wagner and Polina Edmunds pose in the Olympic Park during the Sochi 2014 Olympic Winter Games on Feb. 21, 2014 in Sochi, Russia.
Tara Lipinski, who won the ladies figure skating gold medal at the Nagano 1998 Olympic Winter Games, is now part of NBC's lead figure skating broadcast team with Terry Gannon and Johnny Weir.
One of the most prestigious events in figure skating, the World Figure Skating Championships, begins this week in Shanghai. In addition to the Olympic Winter Games every four years, this annual event awards a huge title to those who are victorious – a title that will forever be associated with their name. While only a handful will walk away with their name preceded by "world champion, " there are also smaller victories to be won by the remainder of the field.
There are different goals for worlds in a post-Olympic year depending on where a skater is in his or her career. The "newbies" need to take advantage of this new experience and learn those invaluable "lessons" that will help them navigate through the ups and downs of this sport as their careers progress. For those who have a bit of experience and find themselves in the middle of the pack, it is time to step it up and get their name in the mix for the coming years.
Finally – the stars. The skaters with titles to their credit already (and the ensuing expectations) will look to stay on top to cement their role as "favorites" for the podium at the next Olympic Games. That will not be easy to do with several years to go until PyeongChang, but I personally cannot wait to see how the competition unfolds this week.
Let's be honest. The year after the Olympics has a much different feel than the one before and it is easy for the skaters to let down their guard… big mistake. As we entered the broadcast booth back in October, what excited Johnny [Weir] and I about this season was the opportunity for growth and experimentation – new tricks, new music, fresh starts.
These next three years will build and shape the eventual Olympic champions… names we may not have even heard yet. That is part of the magic of figure skating. It is also fun to be surprised; however, I was not expecting the current crop of skaters to get such a great jump-start on the new cycle. The fact that these athletes have not experienced a letdown in the post-Olympic season will provide for an exciting event in Shanghai.
Now I want to break down the ladies' event for you, as they have already been so impressive this season.
Leading the way are the Americans and the Russians, so here are my impressions of those who could walk away with the gold medal this week:
Elizaveta Tuktamysheva (RUS) – 2015 European Champion
"Liza" was the dark horse at the beginning of the season – she failed to make the Olympic team (at a home Games, no less) and it was unclear how she would rebound from that disappointment. Her strategy – compete. A LOT. How she is still standing on those tired legs I do not know, but this strategy is working for her. Liza, 18, has always had the talent and technique, but in the past couple seasons she appeared to be beaten by her own psychological demons. With all of her wins this season, however, she is proving to be a more confident and stable competitor. You will know what I mean when you see that sassy look in her eyes as she takes the ice. She is a fun one to watch and I have her for the win.
LIZA'S STRENGTHS: speed, jumps (maybe even a triple Axel, which no one else is attempting), consistency, Russian flair and flirtation with the crowd
Elena Radionova (RUS) – 2015 European silver medalist
This 16-year-old cutie has a ton of personality and an infectious smile to go with it. And let's not forget she has one of the most technically difficult programs planned. Elena loves to compete and it shows. But can she skate a perfectly clean program and throw down an extraordinarily emotional performance that boosts her component score? While she is quite mature for 16 and has the making of an Olympic champion, outperforming her more experienced teammate, Liza, (who defeated her at Europeans) may be difficult.
ELENA'S STRENGTHS: mental game, difficult triple-triple combinations, spins, youthful smile she will throw your way
Ashley Wagner (USA) – 2015 U.S. champion
The skater with nine lives, Ashley has certainly had her share of highs and lows in this sport. Some seasons she is the favorite, while others she is completely counted out. My piece of advice: DO. NOT. COUNT. HER. OUT. In seasons past, the question was always, "Can she keep up technically with these triple-tripling teenagers?" The 23-year-old answered that question in January en route to her third U.S. title. No lady has won three titles since Michelle Kwan and while Ashley has a ways to go to reach Kwan's historic nine wins – she did make a statement of her own at nationals in Greensboro, North Carolina. With undeniable vigor and guts, Ashley reclaimed the gold from fellow Olympian Gracie Gold and, with that, we now have a full-blown rivalry at the top of the U.S. ladies' field. Who doesn't love a good rivalry? And now – the first post-nationals head-to-head is set for this week in China!
ASHLEY'S STRENGTHS: experience, "selling it" – the most "I am woman, hear me roar" style, and of course we must still keep an eye on that triple-triple, which can be both a strength (like nationals) or a weakness (if not fully rotated)
Gracie Gold (USA) – 2014 U.S. champion
YOU MIGHT ALSO LIKE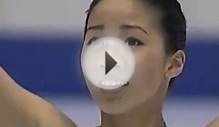 Michelle Kwan- 1998 Olympics- Free Skate Silver Metal Finish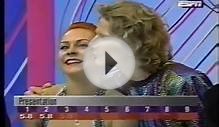 Anissina & Peizerat (FRA) - 1998 World Figure Skating ...
Share this Post