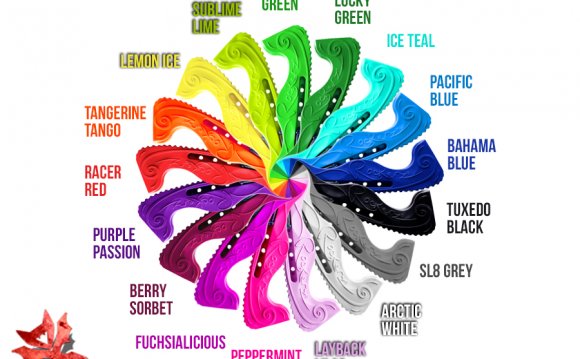 Rockerz figure skate guards are the new ergonomic heavy duty "hard guards" skate guards for keeping you blades protected while walking around the rink during practice or competitions.
Rockerz are available in over a dozen mix or match colors and can be made in most team color combinations.
Rockerz are heavy duty - 3 times more plastic than standard guards.
Rocker are ergonomic - curved profile for a more natural stride while walking with guards.
Rockerz are COOL - any color combination you can imagine.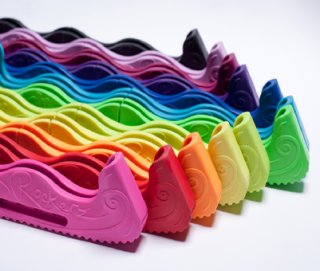 Rockerz Ergonomic Skate Guards - Choose any colors, mix or match front and back, left and right. We cut to order and assemble them before shipping. $ 29.99 add to cart
- you will need to supply blade make, model and size information at time of order or via email. Rockerz guards MUST be cut to order before shipping. It cannot be done at home.
Choose your team colors and email us for quotes on team quantities.
ROCKERZ SKATE GUARDS – Product Information
Rock through your walk

Patented rocker base reduces impact & joint stress
Ergonomically designed for safety & comfort
Experience the ease of movement in every step

Safety first

Heavy-duty, gripping tread for safety
Wide, stable walking base (50% wider)

Sleek, unique waves

Structurally designed for lateral support
Beveled thumb grips for easy handling

Spring is in

Fully-recessed springs & screws
Sleek design prevents clothing snags

Exclusive accommodations

Patented v-shaped blade channel
Blades slide in & out with ease
Only Rockerz guards accommodate
Matrix, Paramount & Revolution blades
Red, White & Blue

Made in the United States for
highest quality standards

Go green

Made with recycled materials
All parts 100% recyclable

Chop, chop

Always fully assembled & custom-fitted
to your exact blade model & size

Colors that rock

A beautiful palette of vibrant colors

Mix & match

Combine up to 4 colors
YOU MIGHT ALSO LIKE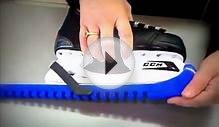 Get inline - how to fit skate guards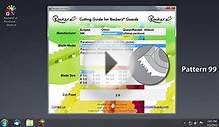 Rockerz® Skate Guards Assembly Animation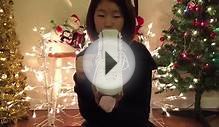 Guide To Buying Your First Pair of Figure Skates
Share this Post