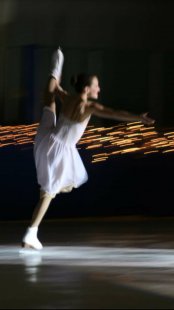 Freshman Kendall Hannemann has been figure skating for more than seven years, starting at the age of 8, when she was required to partake in basic skill classes. After finishing the eight basic skill classes, Hannemann moved on to private lessons in order to continue doing what she loves.
Currently, Hannemann takes part in the Kalamazoo Kinetic Novice Synchronized Skating team at the novice level. In order to achieve the novice level, one must pass the first five stages: Pre-Preliminary, then Preliminary, Pre-Juvenile, Juvenile, Intermediate, Novice, Junior, and lastly Senior. In order to move onto the next stage, one must pass a test that becomes more difficult as you progress in the stages.
"There are specific sequences in every pattern or section, so you have to be able to do a lot of different edges and turns on your skates to put into your sequences to pass to level, " Hannemann said.
Learning new things can be very difficult. Hannemann is currently working on her double salchow, a type of figure skating jump, and states that it can be a little difficult to perfect. Hannemann works hard in order to excel in her talent.
"I skate any day of the week, " Hannemann said . "Nothing specific, you can work on whatever you really want to work on. I can work on stuff that gets me better."
The biggest score that she has ever achieved is First Place in Individual Freestyle Figure Skating.
There are many types of figure skating such as, Moves in the Field where Hannemann currently holds the Novice title. There is also Freestyle, Solo Dance and Synchronized Skating.
"Team skating, one of the more difficult things, " Hannemann said. "Once you learn your program, it is hard to do it as a whole without looking scattered all over the place. It's one thing to learn it but another to perfect it."
Figure skating has many upsides. Hannemann recommends others to engage themselves in the sport and try new things.
"You have to have a lot of patience and determination. Be persistent and willing to make mistakes. Learning from your mistakes is a big concept of skating, " she said.
YOU MIGHT ALSO LIKE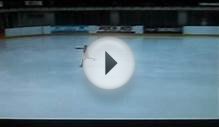 skating jumps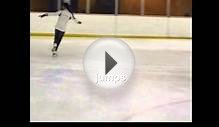 Jumps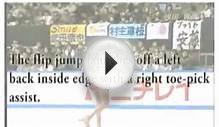 Figure Skating Jumps
Share this Post