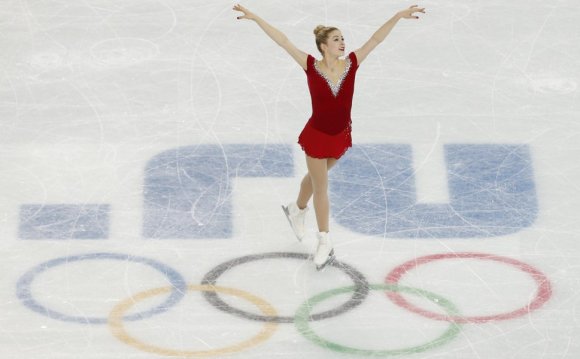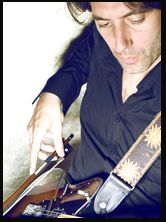 Have you seen Pop Star On Ice starring Johnny Weir yet? I attended the New York premiere and it was great! You know what contributed to the greatness? The music behind it. Wow, there was classical, dance, techno, rap(!), alternative, you name it, they all fit Johnny moods throughout the film. Giovanni Spinelli (at right) is the composer of Pop Star On Ice and he shared with us his experience as the man behind the music.
How did you become the composer for Pop Star On Ice?
The filmmakers James Pellerito and David Barba called me in September 2007 while they were still shooting Pop Star On Ice. I had already worked with them on several film and theater projects in the past and was of course very excited to contribute to this project. It struck me from the outset as something very specific and unique, not only because of Johnny's captivating personality and talent, but also because of the filmmakers' entirely fresh approach to the subject and to the medium. They said the film would be more a portrait of Johnny than a traditional biographic documentary and that the score would require a mix of classical and pop music. Overall, the final score contains examples of classical, solo piano, alt rock, dance, pop, techno, ambient, electro, reggaeton, arrangements of Russian traditional music, and, yes, even an original rap song about Johnny (My Moment performed by John MackEnflow).
What was it like to compose an entire soundtrack around Johnny?
Johnny Weir was, of course, a very inspiring topic. His unique style on and off the ice, as captured by the filmmakers, was a catalyst for all sorts of musical ideas. A lot of the skating sequences, coupled with solo piano pieces (for example Aftermath or Vulnerable), in my opinion, really do resemble a "ballet on ice" (please be sure to say that with a thick Russian accent:). On the other hand, his "Pop Star" persona fits in so well with dance tracks (like the Heatherette Runway sequence), alt rock (like the explosive skating sequence of the Introduction and my favorite Johnny's Workout) and even Latin music (like the Johnny Reggaeton sequence). For his more introspective and challenging moments I sometimes worked with classical (like the Rink opening sequence) and other times with ambient and electronica ideas (like Practice).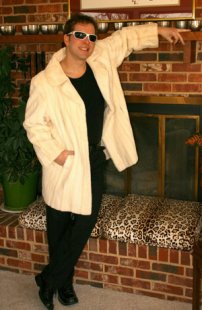 Can you talk about a little about the process you went through?
As I often do, I asked the filmmakers to involve me well in advance of the final cut of the film. This allowed the film and the score to grow and mature together. Because of the nature of this film, David and James had literally over a hundred hours of footage from which to choose and edit. They knew what certain key highlights of the film were going to be, but, beyond that, they had many difficult editing decisions to make. This also meant that the film was continuously changing as we worked together.
As a result, we went through many different versions for the same cues (overall, the draft cues I wrote for the film occupied more than 72 gigabytes of disk space). To cite an example, for Johnny's segment in Canada, we worked with several pop versions, an alt rock version, a marching band version, a classical version, a chamber version, a techno version, etc. of the Canadian national anthem, for over 30 different arrangements (the latter two were used: see O Canada and Cruising High). The same applied to my various arrangements of the Russian traditional songs Kalinka, Ochi Chernie and Katyusha. Instead, for Johnny's visit to Japan for the 2007 World Championships, the filmmakers chose a very specific ambient track that I happen to be very fond of (the track is entitled Worlds '07).
The entire process of working on Pop Star On Ice was highly stimulating and enjoyable for me as a composer. I found it effortless to work with David and James who I think are two very innovative, thoughtful and mature filmmakers. I would keep an eye on them!
YOU MIGHT ALSO LIKE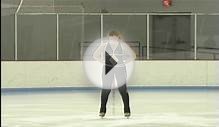 The Top 10 Most Overplayed Pieces of Skating Music
19 songs with lyrics destined for Olympic figure skating ...
Share this Post