5 Times More Accurate. Paramount Blade's hollow and profile is machined with high accuracy. Other companies create their profiles by hand, so those profiles may vary significantly from blade to blade. With our CNC machining, our blades are made with much higher accuracy. Paramount has profiles that are comparable to the Pattern 99, Gold Seal, Phantom, Coronation Ace, and MK Professional Blades. These profiles are just manufactured more accurately than those same original blades due to the accuracy of Paramount's machining process. The only company that CNC machines the profile curves, making their profiles more accurate.
Lighter and Stronger Paramount Blades are made from a lightweight aircraft aluminum holder with a high quality steel runner. Our unique triangular shaped frame increases strength and stiffness. Due to the lighter weight, skaters using our blades can have higher and longer jumps.
Modern Aerospace Materials Most skating blades are made from carbon steel (a 16th century technology) then brazed together as separate pieces. The Paramount blade holder is made from a super lightweight one-piece aluminum extrusion (21st century technology) and high-grade stainless steel runner. This high-grade runner is stronger than just carbon steel.
YOU MIGHT ALSO LIKE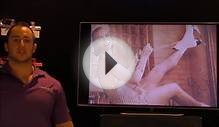 Figure Skate Metals and Manufacturing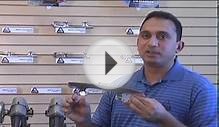 Jackson Ultima Skates - Traditional Blade Features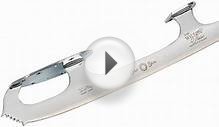 Some Frequently Asked Questions About Figure Skating Blades
Share this Post