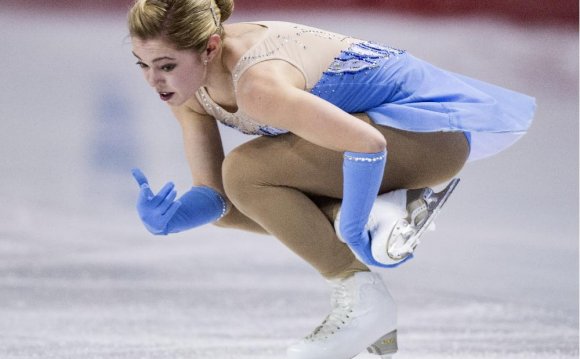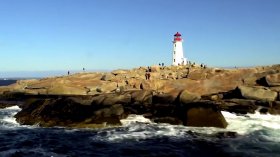 HALIFAX, NS: Skate Canada and Canadian Tire announced today that Halifax, Nova Scotia will be the host city for the 2016 Canadian Tire National Skating Championships. The championships will take place from January 18-24, 2016, at the Scotiabank Centre. The event will feature approximately 250 skaters in the men's, women's, pair, and ice dance disciplines, competing in three levels: senior, junior, and novice.
This is the fourth time that Halifax will play host to the National Skating Championships. The city held the event in 1981, 1995 and 2007. Halifax has also been the site of several international events, including Skate Canada International in 1983, 1997 and 2004, and the ISU World Figure Skating Championships in 1990.
"The city of Halifax is the site of so many memorable moments in skating history. We've seen champions crowned here on both national and world stages. We're excited to bring the 2016 Canadian Tire National Skating Championships back to Halifax and create more unforgettable skating moments, " said Dan Thompson, Skate Canada CEO. "This event is the pinnacle of the Canadian skating calendar and we know the support from the fans, volunteers, and the rest of the city will be a catalyst for an incredible competition."
"Canadian Tire believes in the power of sport to rally our nation and define us on a global stage, " said Pat McEleney, Vice President, Sport Partnerships, Canadian Tire Corporation. "We have celebrated skating for over 90 years, and as title sponsor of the Canadian Tire National Skating Championships, we could not be more proud to help bring this world-class event to Halifax in 2016."
Leading the senior events are 2015 World Pair Champions Meagan Duhamel, 29, Lively, Ont., and Eric Radford, 30, Balmertown, Ont. The four-time Canadian champions will look to win their fifth title, taking on Canada's best. Current Canadian champion Nam Nguyen, 16, Toronto, Ont., will go head-to-head with three-time world champion Patrick Chan, 24, Toronto, Ont., as he returns to competition after a year off. In ice dance, two-time world medallists Kaitlyn Weaver, 25, Waterloo, Ont., and Andrew Poje, 28, Waterloo, Ont., plan to capture their second Canadian title. In women's Gabrielle Daleman, 17, Newmarket, Ont., will defend her 2015 Canadian title against two-time Canadian champion Kaetlyn Osmond, 19, Marystown, Nfld. & Sherwood Park, Alta., who will return to competition after missing last season due to injury.
"We are very excited to welcome fans, coaches and athletes for the Canadian Tire National Skating Championships in 2016, " said Scott Ferguson, President and CEO of Scotiabank Centre. "Scotiabank Centre has a rich history of attracting world-class skating events and we're proud to continue delivering a diverse lineup of events for Nova Scotians to enjoy."
Athletes will vie for spots on the Skate Canada National Team and the Canadian teams that will compete at the 2016 ISU World Figure Skating Championships, 2016 ISU Four Continents Figure Skating Championships, and 2016 ISU World Junior Figure Skating Championships.
All-event ticket packages for the entire week will go on sale this Saturday, May 2, 2015, at 10 a.m. (AT). This is the ultimate ticket package that will allow fans to experience all levels (novice, junior, senior) and disciplines of skating (men's, women's, pair, ice dance), including practices. All-event ticket packages range from $125-$175, plus applicable surcharges. Fans can purchase tickets online at
Share this Post