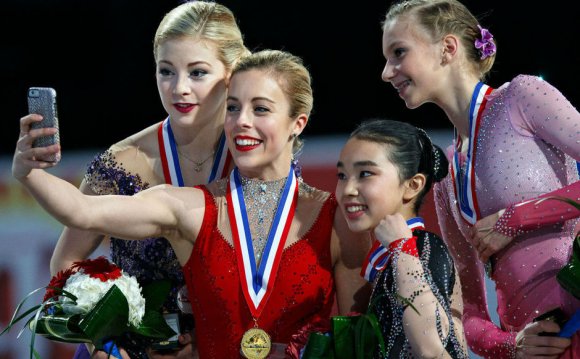 The Rink at Brookfield Place.

(Photo: Jeff Chien-Hsing Liao)
The Local Gem:
The Rink at Brookfield Place
The setting: Located right on the Hudson, across the West Side Highway from the World Trade Center, this open-air rink accommodating about 250 skaters might be one of the city's most scenic venues, with views of the Statue of Liberty and Ellis Island. It has the quiet feel of a secret neighborhood rink, drawing skaters from the surrounding apartment and office buildings within the rapidly expanding Battery Park City. Plus the riverside location means this might also be the closest you come to the feeling of skating on the Hudson to a soundtrack that veers between early-nineties favorites and Top-40 hits.
The crowd: AmEx employees blowing off steam outside the World Financial Center; aspiring figure skaters taking advantage of quiet ice; dads in cords and cable knits opting for the rink over the gym; tweens babysitting little brothers in the neighborhood.
Know before you go: Pack extra hats and hand-warmers before heading to this outdoor rink—spectacular Hudson vistas also mean bitter river winds. Check back for special events surrounding the 2014 Olympics.
Après-skate: Pop into PJ Clarke's (250 Vesey St., nr. West St.; 212-285-1500) for spiked apple cider, or head up to Danny Meyer's North End Grill (104 North End Ave., nr. Murray St.; 646-747-1600) for comfort food like chicken soup and charcoal-fired halibut.
Where: 250 Vesey St., nr. North End Ave.; 646-656-1384
Open: Daily 10 a.m.–9:30 p.m.
Entrance fee: $15; skate rentals for $5
Private lessons: From per half-hour
Size: 7, 350 square feet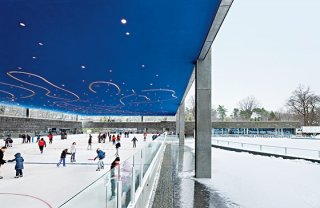 LeFrak Center at Lakeside in Prospect Park.

(Photo: Michael Moran/OTTO )
The Architectural Marvel:
LeFrak Center at Lakeside
The setting: The million, 26-acre LeFrak Center at Lakeside replaces Prospect Park's musty Kate Wollman Rink—originally opened in 1961 by Robert Moses—with a shiny public-private monument to Bloomberg's new Brooklyn. The complex features two rinks—one covered and one open—that are linked together, allowing more than 900 skaters to pass over the L-shaped ice. Architects Tod Williams and Billie Tsien have spared no expense (a sore point for some). The rink's pavilions are dressed in Laurentian Green granite imported from Canada and rise naturally from the landscape. The covered rink is topped with a cerulean-blue ceiling decorated by silvery squiggles mirroring the ice below. The update reestablishes the original Music Island as a nature preserve and adds new walking and jogging paths, picnic areas, and a boat dock.
The crowd: South Slope stroller-ites entertaining the kids out for the afternoon; Airbnb-ers from London exploring Brooklyn's Hyde Park; Gretzkys-in-training capitalizing on the hockey-friendly rink; city-­planning students on "How About We" dates intrigued by Olmsted's, Moses', and Bloomberg's now-linked ­visions for urban ice-skating.
Know before you go: Prepare for a mass release of after-school energy on Mondays from three to six when kids skate for free. The roller-derby renaissance will come this spring when the covered rink will open to roller-skaters. Nearby, the open rink will become a water fountain for kids.
Après-skate: Take in hearty fare like chili and burgers at the new on-site Bluestone café, or head up to Saul (200 Eastern Pkwy., at Washington Ave., Prospect Heights; 718-935-9842)—the Smith Street favorite newly relocated to the Brooklyn Museum—for a whiskey cocktail like a Highland Sage—Macallen 12, Drambuie, and chestnut honey—and a warm snack like sunchoke soup.
Where: Prospect Park, entrance nr. Parkside and Ocean Aves., Lefferts Gardens
Private lessons: From $55 per half-hour
Size: 32, 000 square feet
Skaters at the McCarren Park Rink.

(Photo: Marisha Camp)
YOU MIGHT ALSO LIKE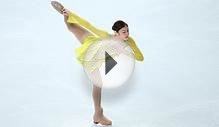 Everything You Ever Wanted to Know About Figure Skating ...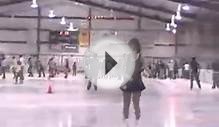 Figure Skating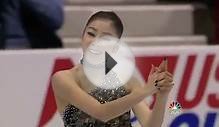 Metal Makes Everything Better - Olympic Figure Skating
Share this Post