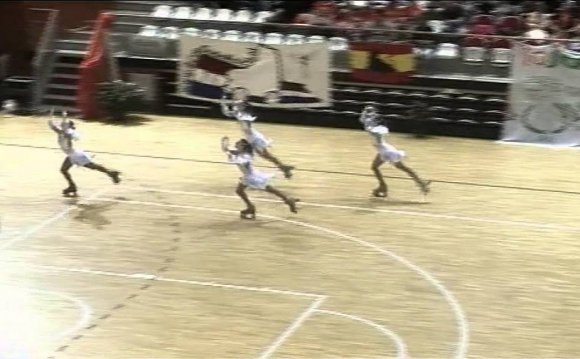 When Jason Brown glided off the ice following his free skate performance at the U.S. Figure Skating Championships on Jan. 12 — after the triple axles, after the killer Riverdance routine, in the midst a crowd gone wild — he wasn't overly impressed with himself.
"Not even for one second did I think that was the best performance I've ever done, " Brown said Wednesday.
Almost immediately, Brown's coach had tips and pointers to discuss. The program (as it's called in the figure skating world) was a hit with fans in attendance, and it was well executed, to be sure. But it wasn't perfect, they agreed, and it left plenty of work still to do.
Then the Internet got ahold of his performance. Ten days and nearly 3 million YouTube views later, the 19-year-old from Highland Park, Ill., is a budding star.
Famous Almost Overnight
The average Winter Olympics fan couldn't have picked Brown out of a lineup two weeks ago. Today his ponytail has its own Twitter account.
Prior to this month, the most Brown says any online footage of his performances had been viewed was about 8, 000 times — and when that happened, he says, "I would freak." But since his viral hit that also helped finalize his spot on the U.S Olympic team, Brown has been inundated with support and well wishes. Tweets. Emails. Texts. Facebook posts. YouTube comments. They've come from fans back home in Highland Park while Brown trains in Colorado, as well as from strangers who just discovered his existence last week.
"I don't even know what to say, it's so shocking, " Brown said Wednesday in a conference call with reporters. "It's so mind-blowing, I don't even know where to start."
One place to start might be Brown's scheduled appearance on The Arsenio Hall Show this Friday. Brown, as he has often done since ascending to viral fame, took to Twitter to share his enthusiasm — with, characteristically, plenty of exclamation points:
Can't believe this is actually happening!! See you Friday @ArsenioHall! #notreallife #LateNight #TheArsenioHallShow
— Jason Brown (@jasonbskates)
Brown has also been generous about interacting with his new fans online:
"@sofitapia: OMGOMGOMGOMGOMGOMGOMGOMGOMGOMG *FANGIRLING* @jasonbskates AH! It's in Spanish! Thats so cool & Thank u!
Many of those fans appreciated Brown's unexpected Riverdance routine that helped catapult his nationals performance to Internet notoriety. But the admiration there is apparently mutual:
Well-wishes have even been digitally delivered by the actual Riverdance's leading man:
@jasonbskates @Riverdance I think everyone in the entire cast has watched you Jason. We are all inspired by your performance. Congrats man.
— Padraic Moyles (@PadraicMoyles)
And then, of course, there's that ponytail:
'I Want to Give Them a Show'
The seemingly unaffected exuberance that seeped through Brown's YouTube video onto backlit screens across the globe was evident on Wednesday, too — even on a conference call with more than a dozen national reporters.
Brown often welcomed new questioners with a question of his own — "How are you doing?" said in an expansive tone that practically implied an ear-to-ear grin. After each reporter finished up, Brown would offer a gushing thanks of his own along with a cheery "Have a good one!" send-off.
But to hear him tell it, Brown's natural enthusiasm isn't just a part of his personality. It's also key to his success on the ice. As a young boy learning the sport, Brown says he struggled to learn the explosive jumps that are a staple of world-class figure skating.
Being behind the curve there, however, doubled as what Brown calls a "blessing in disguise." He was forced to become even more meticulous about his spins, overall choreography and the importance of connecting with spectators.
"The most important thing for me when I compete is to perform for the audience, " he said Wednesday. "I want to perform for them. I want to give them a show."
Indeed, one of the broadcast commentators on Brown's viral video noted just this at the beginning of that fateful routine.
"As we've said many times over, Jason does not have the quad jump and some of the jumps that the other competitors have, " the broadcaster intones. "But he has something that's unique that we've seen and that's the ability to connect with the audience — and, by extension, the judges."
Anything Is Possible
Jason Brown competes in the men's free skate at the U.S. Figure Skating Championships in Boston on Jan. 12.
YOU MIGHT ALSO LIKE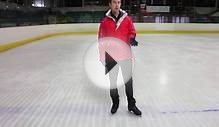 HOW TO DO A MOHAWK | FIGURE SKATING ️ ️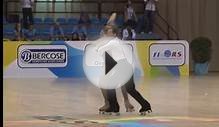 REUS 2014 WORLD ROLLER FIGURE SKATING
Kim Yu Na Figure Skating NBC News YouTube
Share this Post