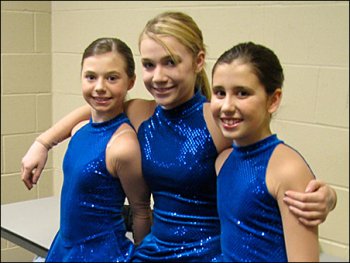 MinnPost photo by Joe Kimball
Skaters from the St. Cloud area bond at Thursday's training session. From the left are Remington Deyak, 11, Nicole Loberg, 13, and Katie Williams, 11.
Forty lissome, young figure-skaters glided and twirled on the hockey rink at Xcel Energy Center Thursday, barely able to contain their excitement as they practiced for their big moments in the limelight.
Each wore an electric blue, sparkly dress and skated with the grace and poise that — they and their parents hope — could someday propel one of them to a spot in the big-time: the figure skating championships.
The girls, ages 10-14, are from local skating clubs, and although they won't be competing for high honors quite yet, they will have bit parts in the drama that is the U.S. Figure Skating Championships, which begin in St. Paul on Sunday.
They're the ice sweepers.
'Ice sweepers' will scoop up the loot
You've seen it on television: When one of the competitors finishes a stunning routine, the crowd goes wild and tosses flowers and stuffed animals onto the ice as a tribute. (It's become such a ritual that even the less-than-spectacular routines get showered with gifts.)
Then while the skater sits anxiously awaiting the scores, young people skate onto the ice and pick up the loot.
Michaela Heuckendorf will be one of them.
MinnPost photo by Joe Kimball
Michaela Heuckendorf and her mother, Cathy
She's 10 and has been figure skating since she was 3. Her mom, Cathy Heuckendorf, drives her four times a week from home in Plymouth to the ice arena at Augsburg College, where Micheala practices up to 10 hours a week. Like kids in gymnastics and dance and traveling basketball, the young skaters do a lot of homework in the car and while waiting for practice to start, Micheala said.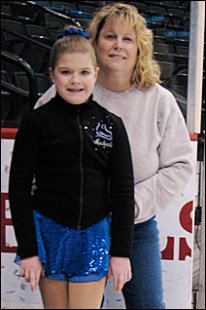 Getting the skating championships in St. Paul was a coup for the city and the arena operators and has involved more than a year of preparations and logistics. Finding ice sweepers was one of those details. (When I first heard about this, I wondered why kids had to sweep the ice; what happened to the Zamboni? But Kathy O'Connor at the X explained: flowers and stuffed animals. Duh.)
Lottery selections produce all-girl lineup
So word went out a year ago to the 20 local skating clubs that youngsters were needed for the championships, and a lottery was needed when 80 applied for the 40 slots. A few were boys, but when the lottery results were tallied, only girls ended up on the list. Most of the local clubs have two girls in the group; some have three.
Each will work at two of the sessions next week; some sessions will have two sweepers on duty, but the more popular sessions, Ladies Free Skate and the Skating Spectacular, will have up to six.
At practice Thursday afternoon, the girls put on their skates and their blue dresses in one of the hockey dressing rooms. They then marched along the lower concourse with skateguards on their blades to the rink's entry point. Moms and a few dads spread out in the arena to throw flowers and stuffed animals, so the girls could practice their pickups.
The 40 "ice scrapers" practiced their techniques Thursday.
They listened intently to the instructions: Smile, have fun. Don't draw attention to yourself. Skate with control. Bend at your knees, it's more lady-like.
In addition the flowers and stuffed animals, the girls were told to be on the lookout for hairpins or sequins the might have dropped off the skaters' hair or costumes.
The flowers and animals they retrieve will be put into bags and delivered to each skater backstage. Those skaters have a choice: keep the loot, or, if they leave it behind, it's donated to local children's hospital. Most skaters take one or two items and leave the rest.
(No loose, live flowers are supposed to be thrown. Artificial flowers or wrapped bouquets are acceptable. And you don't have to bring your own stuffed animals to throw on the ice; vendors in the arena will be selling them.)
Young Michaela, who belongs to the Figure Skating Club of Minneapolis, hopes she'll get to see her skating idol, Kimmie Meissner.
Michaela said her favorite jump is an Axel, which, she explained, is a jump that takes you around one-and-a-half times. And, reminds mom, it's the only jump where you take off facing forward.
Do you ever fall?
"Sometimes."
Does it hurt?
"Sometimes. But you just get back up."
Ventura book contest winner
Our contest to give away an advanced reading copy of Jesse Ventura's new book: "Don't Start the Revolution Without Me, " has come to an end, and the winner is:
Bill Siegel, who gave the best reason for wanting it. Pertinent quote: "I still think he'd make a better governor than most of the clowns we have to choose from."
We'll also include the press release touting the new $24.95 book: "With characteristic energy and honesty, he ponders and opines on a wide variety of topics. Jesse Ventura is nothing if not opinionated."
YOU MIGHT ALSO LIKE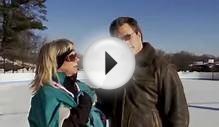 Hessian Lake Figure Skating Club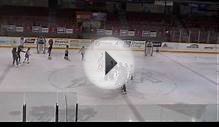 Beaver Valley Figure Skating Club Rock of Ages Group ...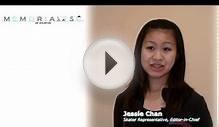 Memorial Figure Skating Club Of Houston
Share this Post