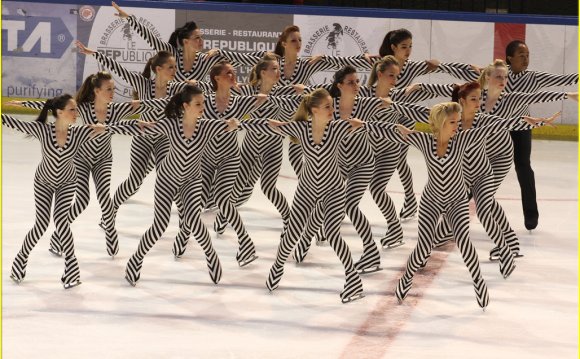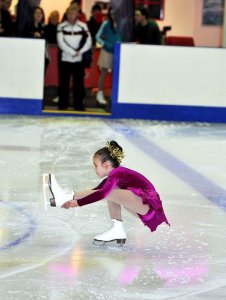 UNDER 5's LESSONS
Teach the wee ones from a young age all the fun and skills of how to skate with the aid of our little 'Penguin' helpers. Bob Skates, Helmets and Penguin Aids are all included as part of the lesson package.
Classes will be on Mondays and Wednesdays 4.45pm - 5.15pm at a cost of £3.30 per lesson. Please fill out a form below or speak to Reception on 72.
5+ YEARS TO ADULTS LESSONS
It is never too late to learn how to ice skate. We provide lessons for all ages.
Lessons cost £6.60 per lesson. Speak to Reception on 72 for more info and to book your lesson.
The Ten Stages of SKATE UK's Learn to Skate Program
Level 1
Sit and Stand on the ice
Moving Forward (Basic Skating)
Two-Foot Glide and Dip
Stepping Around on the Spot
Level 2
Moving Backward
½ Snowplough or Full Snowplough Stop
Forward Skating
Two-Foot Glide on a Curve
Level 3
Forward One-Foot Glide (straight line)
Two-Foot Jump Skating Forward
Forward & backward Sculling
One-Foot Glide on a Curve – Inside Edge (L & R)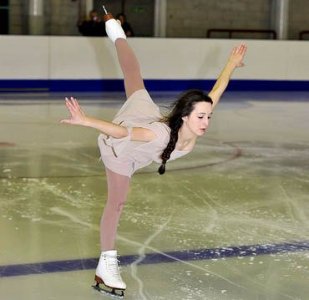 Level 4
One-Foot Glide on a Curve – Outside Edge (L & R)
Backward Skating and a Two-Foot Glide
Skating Forward and Turning to Backward (vice-versa)
Continuous Forward Chassés around a Circle
Level 5
Forward Crossovers in both Directions
Backward Snowplough Stop
Backward One-Foot Glide
Two-Foot Spin (one revolution)
Level 6
Continuous Backward Chassés around Circle
Forward Two-Foot Slalom
Forward Outside 3-Turn
Backward Skating – Stepping Forward in both Directions
Level 7
Backward Crossovers in both Directions
Forward Inside Three-Turn
Continuous Forward Outside Curves
Continuous Forward Inside Curves
Level 8
Forward Inside Mohawk (L & R)
Two Backward Crossovers followed by Sustained Backward
Outside Curve for a count of 3
Two-Foot Change on Edge on a large Curve
Forward Drag
Level 9
Forward Beginner Cross-rolls
Bunny Hop
Backward Edges (both Feet & both Edges)
Two Backward Crossovers followed by Sustained Backward
Inside Curve for a count of 3
Level 10
Forward Crossovers in a Figure Eight Pattern
Backward Crossovers in a Figure Eight Pattern
Two-Glide in a Spiralling Curve
Simple Step Sequence
Sinead pops in to skate with our kids...
Sinead with regular coach Gemma Stark and the TC kids: Jacqueline Goddall,
Jodie Brown, Zara Lynn, Imogen Gibbons & Megan Carroll.
Sinead and her brother John Kerr are the seven-time British Ice Dance Champions from Scotland and they won Great Britain bronze medals at the European Championships in 2009 and 2011, coming 5th in the World Championships in 2010. They are the only British ice dancers ever to medal at Grand Prix events and gain a place in the Grand Prix final. The two-time Olympians represented GBR at the 2010 Olympics in Canada and placed 8th.
Sinead came to Coatbridge on Tuesday 2nd April to work with some of our kids while she was back in Scotland on holiday. All the kids are currently training for this seasons competitions throughout the UK.
Sinead is planning on coming back to The Time Capsule to train with more of our skaters during the summer months.
Coach Gemma Stark alongside Sinead has been coaching at The Time Capsule since 2006 and teach skaters from their first steps on the ice through to national competition level.
Jacqueline, Zara & Jodie train with another of our resident coaches Fiona McGiff while Imogen & Megan are coached by Gemma.
As well as on ice training, the kids also do lots of off ice training to ensure high levels of fitness & flexibility.
Boot
Olympic figure skaters wear boots that are custom-made for each foot and heavily reinforced with thick, stiff leather interiors and extra ankle bracing.
Share this Post