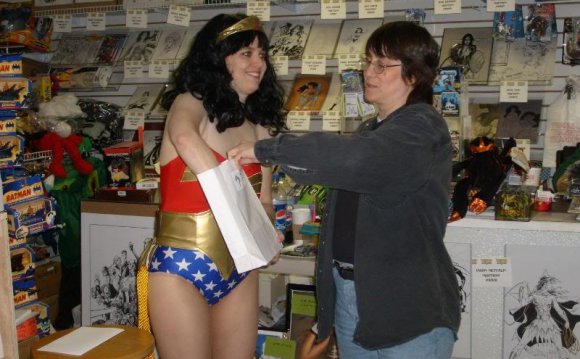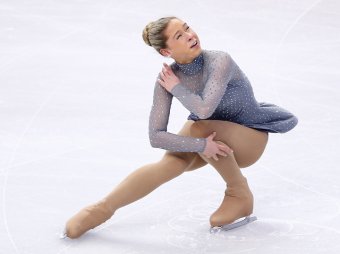 Given that we're in full Winter Olympics mode, it would make sense that I'm obsessing about figure skating outfits more often than usual. Carrie took us through the best and worst skating outfits of all time, and I can't get enough enough of those sparkly ensembles. I've been especially taken with weird thing I can't put my finger on–it's the flesh colored (not matching the flesh of the person wearing it, however) spandex that's used ubiquitously in these costumes.
I first started thinking about what I've been calling "panty hose material" (Liz tells me it's called "power flex") when I was a kid obsessed with figure skating. Certainly, this flesh colored material serves a purpose, since figure skaters and ice dancers are hardcore athletes first and pretty pretty princesses second. I can see why it's used to keep necklines in place and body parts from spilling out, but are you telling me this is the best way to do it?
Female skaters frequently tend to pull their stockings over their skates, creating a sort of bulky, putty-looking approximation of a limb. Ostensibly it's to make legs look longer, but I'm not sure it achieves the desired effect.
I can kind of see the leg lengthening work that's happening here on So Youn Park's right leg, but I'm not convinced.
Narumi Takahashi's shoelaces are practically tumorous.
I can't imagine Barbie Long's latex-looking tights are particularly comfortable.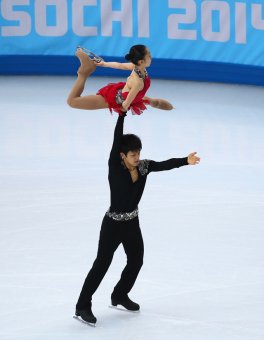 I can't tell if Stefania Breton has rhinestone embellishment going on or just ice shavings. Also, wow.
And finally, Julia Lavrentieva's sheer black stirrup stockings seem to totally defeat the purpose.
But the power flex gets a lot more use than leg extending-skate covers. Skaters tend to use them as an illusion skin panel, either to keep deep v-necks in place, to raise necklines, or to fake an open back. The results are mixed, with the best case scenarios looking like this: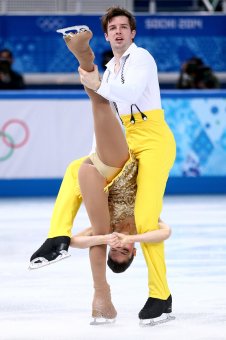 I wouldn't want to risk body tape either, even though Natasha Purich's skin panel is buckling.
This is fine until you get to Nicole Monica Della's neck and it's a completely different color.
I completely understand that Kanako Murakami would want something more modest than a deep v-neck for sports purposes, but they couldn't have just made it the same color as the dress?
DeeDee Leng really could have just had a higher neck line to begin with instead of that travesty.
This is just awful. And wait, are those fishnets on Alena Leonova's legs?
My understanding here is that we're supposed to believe that Natalia Popova is simply wearing an asymmetrical top and happens to have rhinestones on her wrists, but the color is all wrong.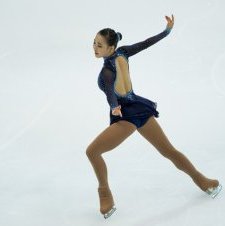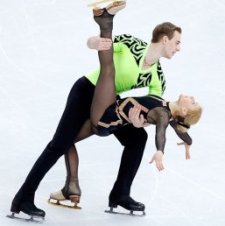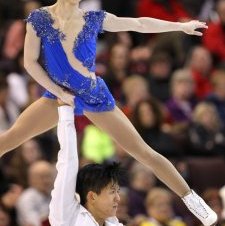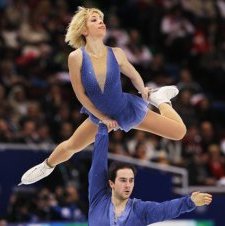 Share this Post