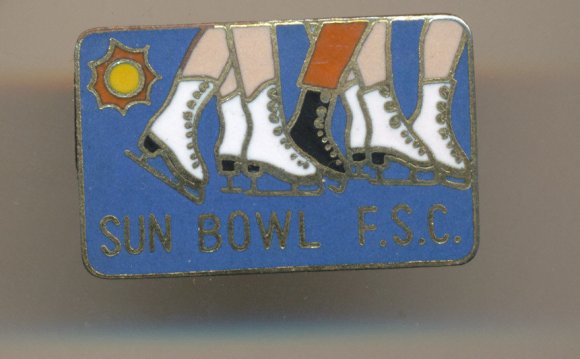 Three-time Canadian champion helping to give young skaters edge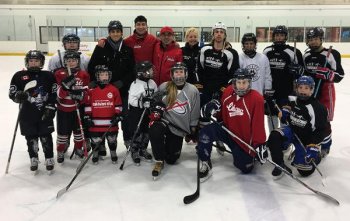 Emanuel Sandhu on the ice with elite members of the Power Skating Academy at the Guelph Figure Skating Club. -courtesy of Emanuel Sandhu
A few weeks ago, TV cameras captured three-time Canadian champion Emanuel Sandhu hard at work at the rink - but it was not figure skaters he was working with.
The morning show CP24 Breakfast broadcast live segments from the Guelph Figure Skating Club, where the elite young hockey players in the Power Skating Academy were practicing their moves with Sandhu.
After spending many years on the West Coast of Canada, in Vancouver, Sandhu decided to return to the Toronto area about a year ago. Living in Waterloo, he makes the daily commute to Guelph, where he's working alongside Gennady Kaskov.
"We're trying to build up a more competitive training center in Guelph - that's our goal, " Sandhu, 35, said. "We've got a lot of young skaters coming up. We start them young to get the discipline, the right mentality, the right focus, the right technique."
Sandhu says that working with hockey players presents a set of challenges unique from those of figure skaters.
"Hockey skates are quite a bit different than figure skates in terms of the length of the blade. Obviously, they don't have toe picks, " Sandhu said. "Also, they don't have quite as much ankle support in their skates, so they have to be even more aware of their balance and pressure on the blade."
Sandhu said that, by nature, he's always been analytical and body aware, and he has brought his attention to detail to teaching power skating. When he began, he observed that a lot of the hockey players didn't know what to do with their shoulders and arms, so he worked with them on how to move more effectively and maneuver across the ice with hockey stick in hand. He uses concepts based in compulsory figures to give his students greater control of their edges and tries to teach them solid basic skating skills, which in turn gives them more power.
While the figure skaters he teaches span a wide range of ability levels and ages, Sandhu says his main focus is competitive skaters. He's working with two 7-year-olds who are already landing double axels.
"Hopefully, they'll keep up their work habits, " he said. "They have to want it themselves. The coach obviously is their guide."
A trained dancer who studied at the National Ballet School of Canada, Sandhu competed on So You Think You Can Dance Canada in 2009. He teaches ballet class every Monday at the Guelph FSC as well as to several young pairs teams he works with in Western Ontario. Among them are Allison Eby and Brett Varley, third in junior pairs at this year's Canadian championships, and Jamie Knoblauch and Cody Wong, who won novice.
In addition to ballet, he frequently uses theater and dance-based concepts on the ice.
"There's a lot of demonstrating involved, " he said.
He still performs occasionally, feeling it's important to keep up the quality of his own skating for as long as he can.
"I still have the energy and the desire to do it, " he said. "I feel it gives me good physical and practical experience when I'm talking about certain elements or certain ways of doing things. I actually have that physical experience under my belt to share with my skaters, especially some of the older skaters."
Sandhu is enjoying being back in Eastern Canada, where he can immerse himself in Toronto's thriving dance and arts scene.
"I felt the stars in the universe aligned, " Sandhu said. "Things happen for a reason, and I was shown the path.
YOU MIGHT ALSO LIKE
Guelph Figure Skating Club - Storybook - Guelph - 2-0584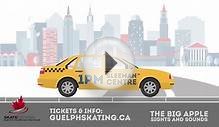 Guelph Figure Skating Club - The Big Apple - Guelph - 2-1797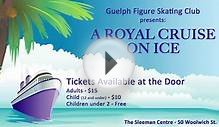 Guelph Figure Skating Club - A Royal Cruise On Ice
Share this Post