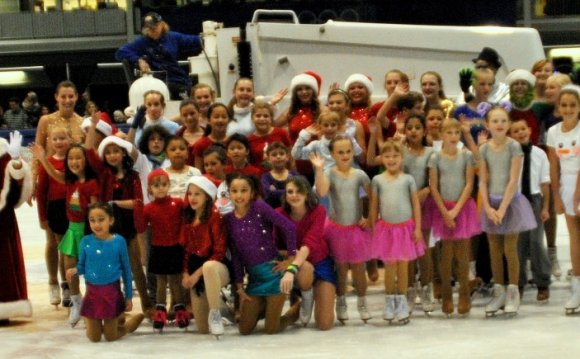 Upcoming Jump Start Sessions
Jump Start Winter/Spring
Mondays 6:15pm-7:00pm
January 25th -March 14th (8 Week Session)
Salt Lake County Sports Complex - East Ice Sheet
645 Guardsman Way (1580 East)
Salt Lake City, UT 84108
$130.00 for eight (8) weeks of instruction if registered byJanuary 15th.
Price increases to $140.00 on January 16th.
Jump Start Classes will be on the East Sheet
The cost of rental skates is NOT included in the registration fee
Session dates 1/25, 2/1, 2/8, 2/15, 2/22, 2/29, 3/7, 3/14.
​
Jump Start Learn To Perform
Mondays 6:15pm-7:00pm
March 21st - May 23rd (10 Week Session Plus Inclusion on Salt Lake Figure Skating's IceStravaganza Ice Show)
Salt Lake County Sports Complex - East Ice Sheet
645 Guardsman Way (1580 East)
Salt Lake City, UT 84108
$215.00 for ten (10) weeks of instruction. Price includes May 7th IceStravaganza Ice Show fee and costume.
Jump Start – Learn to Perform will introduce skaters to the crucial performance component of figure skating. All participants are expected to attend all sessions AND the Dress Rehearsal (Friday, May 6th) in order to be prepared to perform in the Club Ice Show on Saturday, May 7th, 2016 at 7:00 pm
All skaters must sign-up for the full 10 week session of Learn to Perform – NO DROP INS FOR THIS SESSION
Monday Evenings – 6:15 – 7:00 pm
Includes choreography sessions, rehearsals & Ice Show
Instruction and choreography by senior level Salt Lake Figure Skating coaches
Costumes provided
Groups will be formed based on age/ability
Ice Show admission is FREE
Jump Start classes will be on the East Sheet
1) Refund and cancellation requests will be reviewed on an individual basis. However, please note that any request made BEFORE the late registration deadline of March 12th will be subject to a 10% processing and handling fee. ICE SHOW COSTUME REGISTRATION FEES OF $65.00 WILL NOT BE REFUNDED AS COSTUME ORDERS WILL BE PROCESSED UPON REGISTRATION. Refund requests for this session made AFTER the late registration date, will be entitled to no more than the registration fee - 10% - $65.00. This amount may be applied to registration for your NEXT session of Jump Start, but will not be refunded. Refunds will not be given for inclement weather unless the SLCSC closes due to bad weather. Thanks for your understanding.
2) Performance Agreement:
By submitting this application, I acknowledge that my skater will attend all rehearsals and performances. I understand that my skater is an important member of their number(s) and an important member of the cast. The show is not complete without my skater. If I can't get my skater to a rehearsal, I will notify jumpstart@saltlakefigureskating in advance of the scheduled rehearsal. I understand that multiple rehearsal absences may result in being dropped from the show.
js_ltp_registration_-_gts.docx
File Size:
147 kb
File Type:
docx
Download File
Tips To Get The Most Out Of Jump Start
Please make sure to arrive by 6:00 pm each week so that you have plenty of time to tie and/or rent skates and get to the ice.
The cost of rental skates is not included in your Jump Start registration. If you need to rent skates, please make sure to leave plenty of time to do so.
We will start promptly at 6:15 pm.
If your skater wears a helmet for other skating session, please make sure that you bring it to use at each Jump Start class.
It is cold on the ice, so please make sure that your skater has the appropriate cold weather gear including gloves or mittens.
YOU MIGHT ALSO LIKE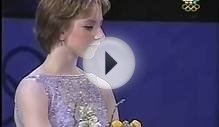 Sarah Hughes (USA) - 2002 Salt Lake City, Figure Skating ...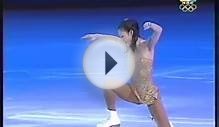 Michelle Kwan (USA) - 2002 Salt Lake City, Figure Skating ...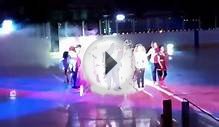 Thriller Finale 2011 Salt Lake Figure Skating Club
Share this Post